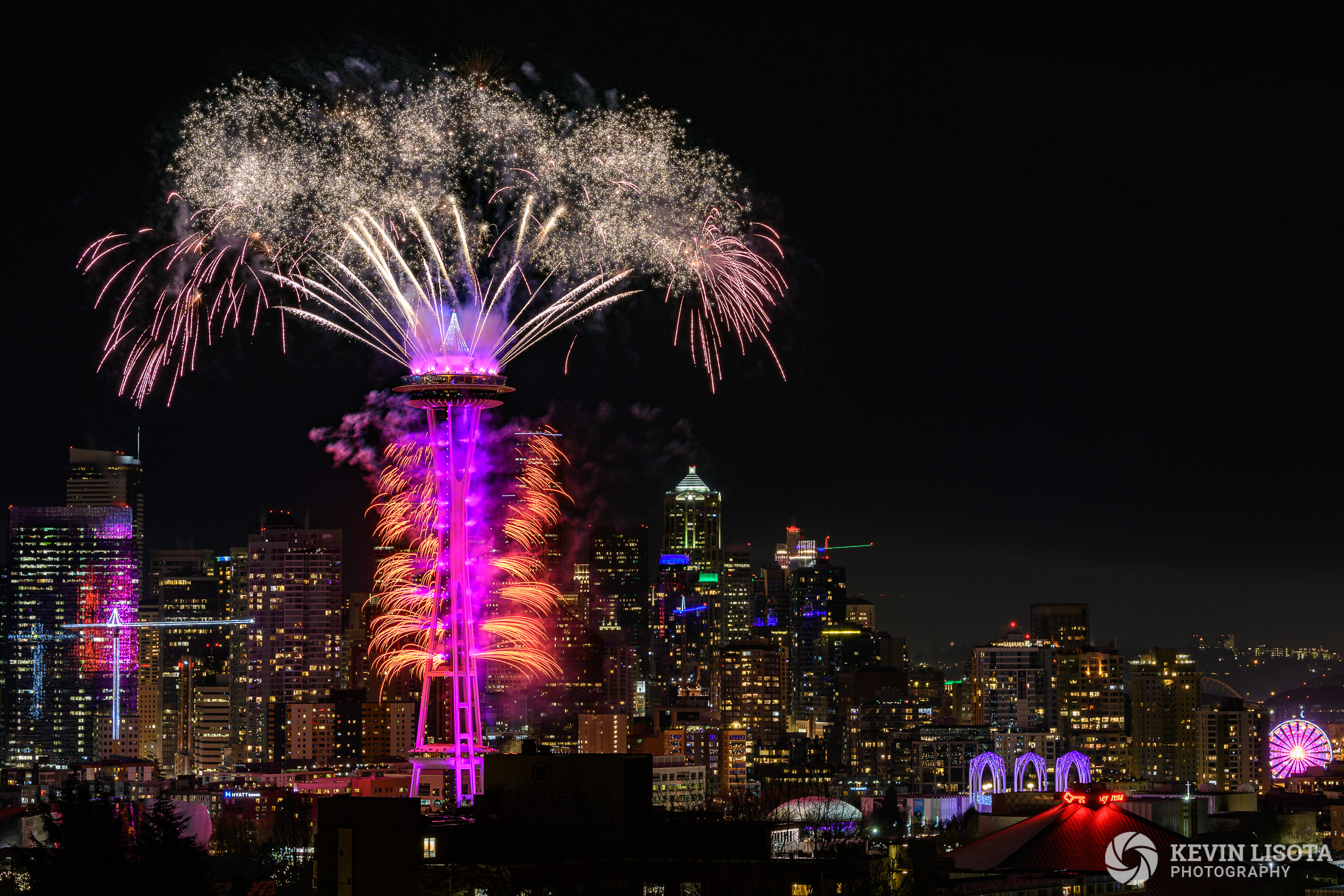 Happy New Year from Seattle! This year I braved the crowds at Kerry Park to capture the New Year's fireworks at the Space Needle.
New this year was a light show prior to and during the fireworks that illuminated the Space Needle in a variety of colors and shot beams of light into the air.
I had a chance to watch the fireworks and lighting installation from the roof of the Space Needle a couple of days before the show.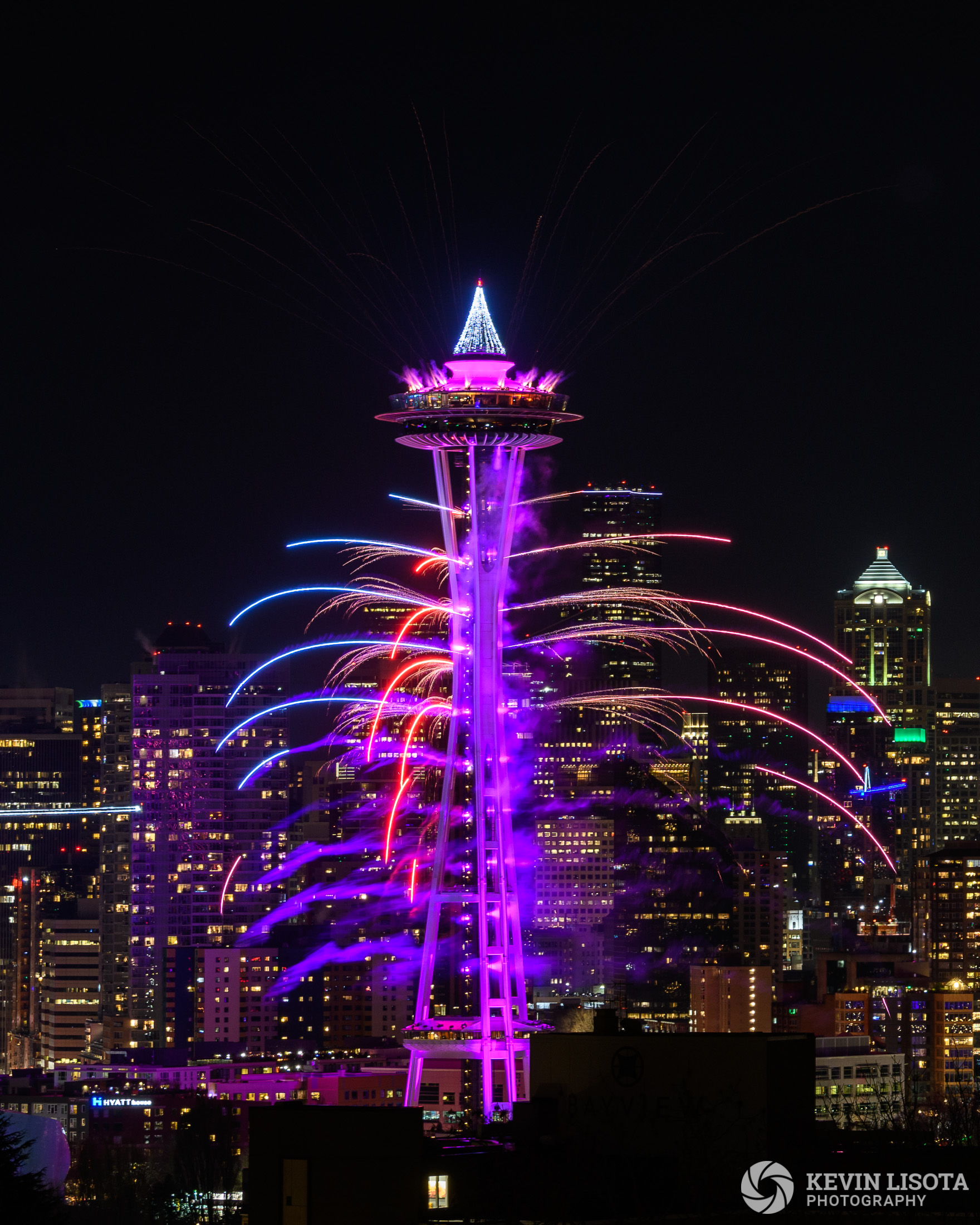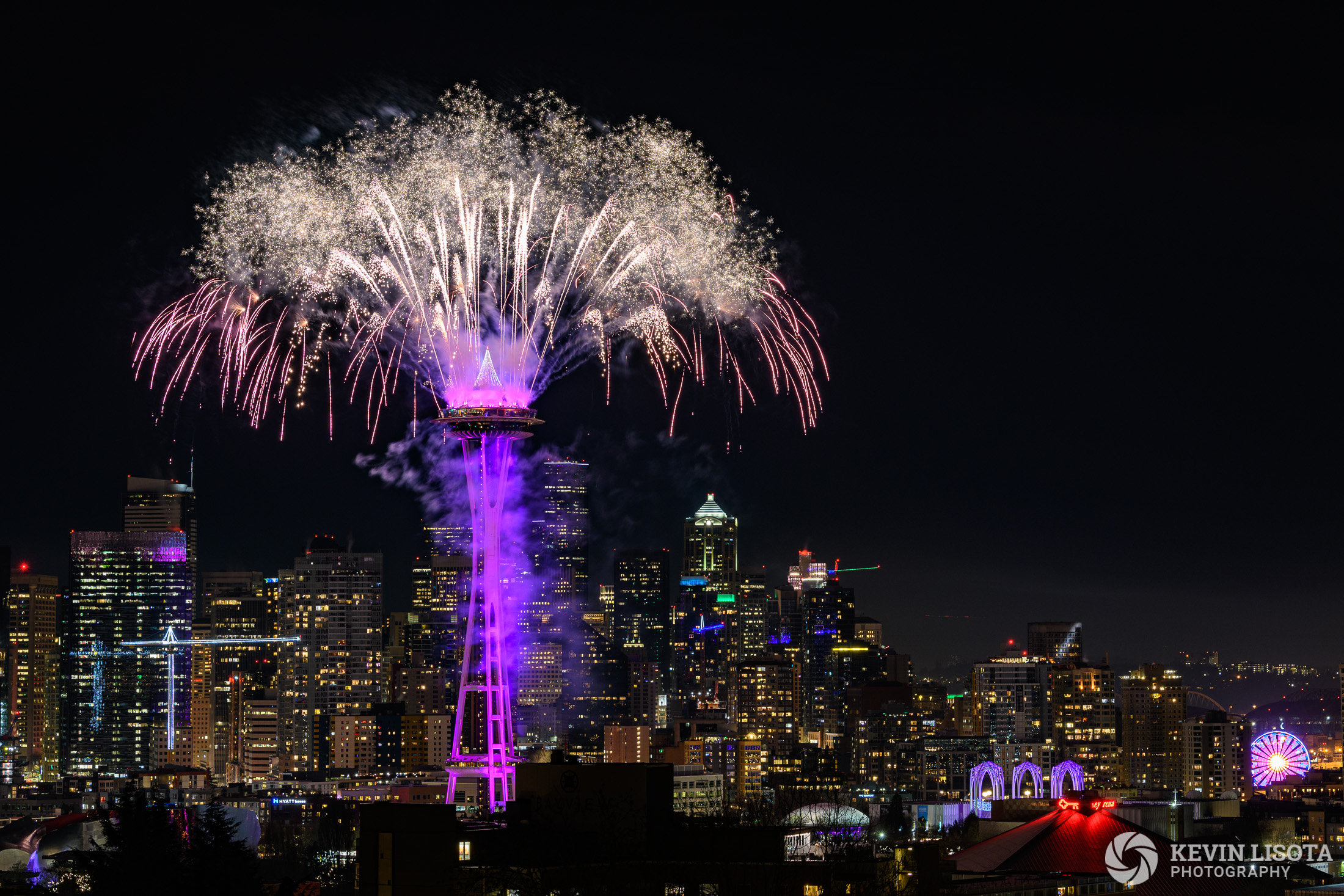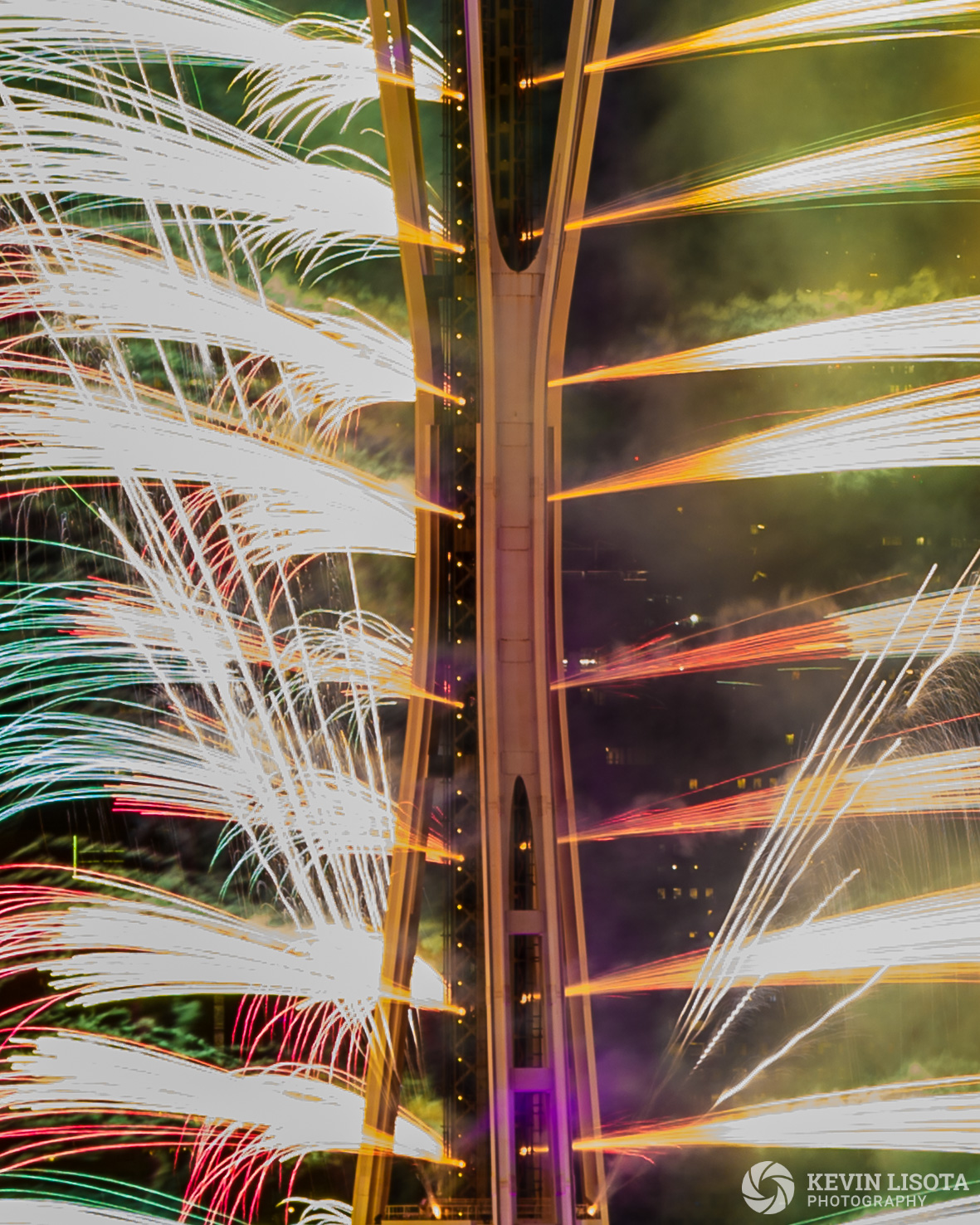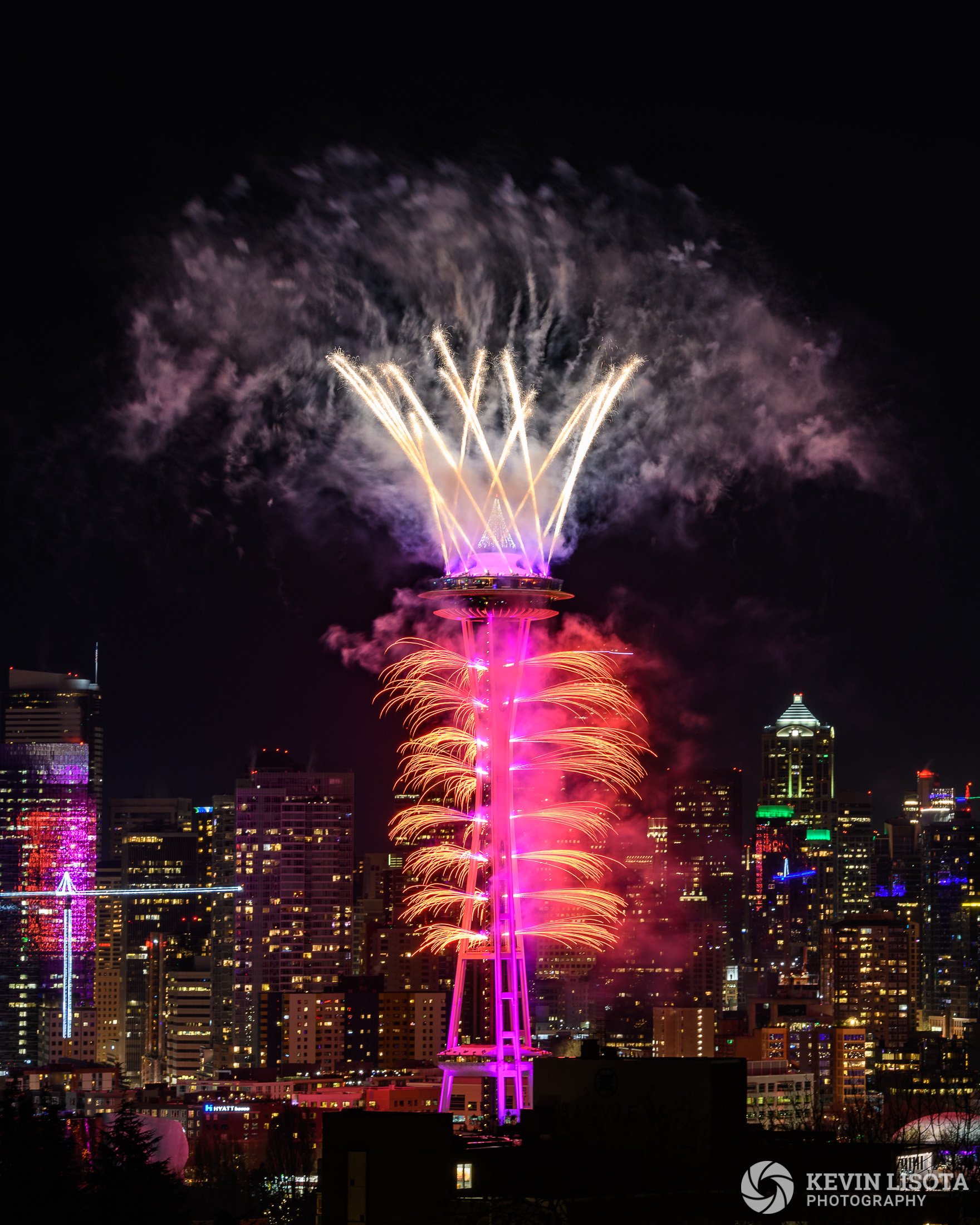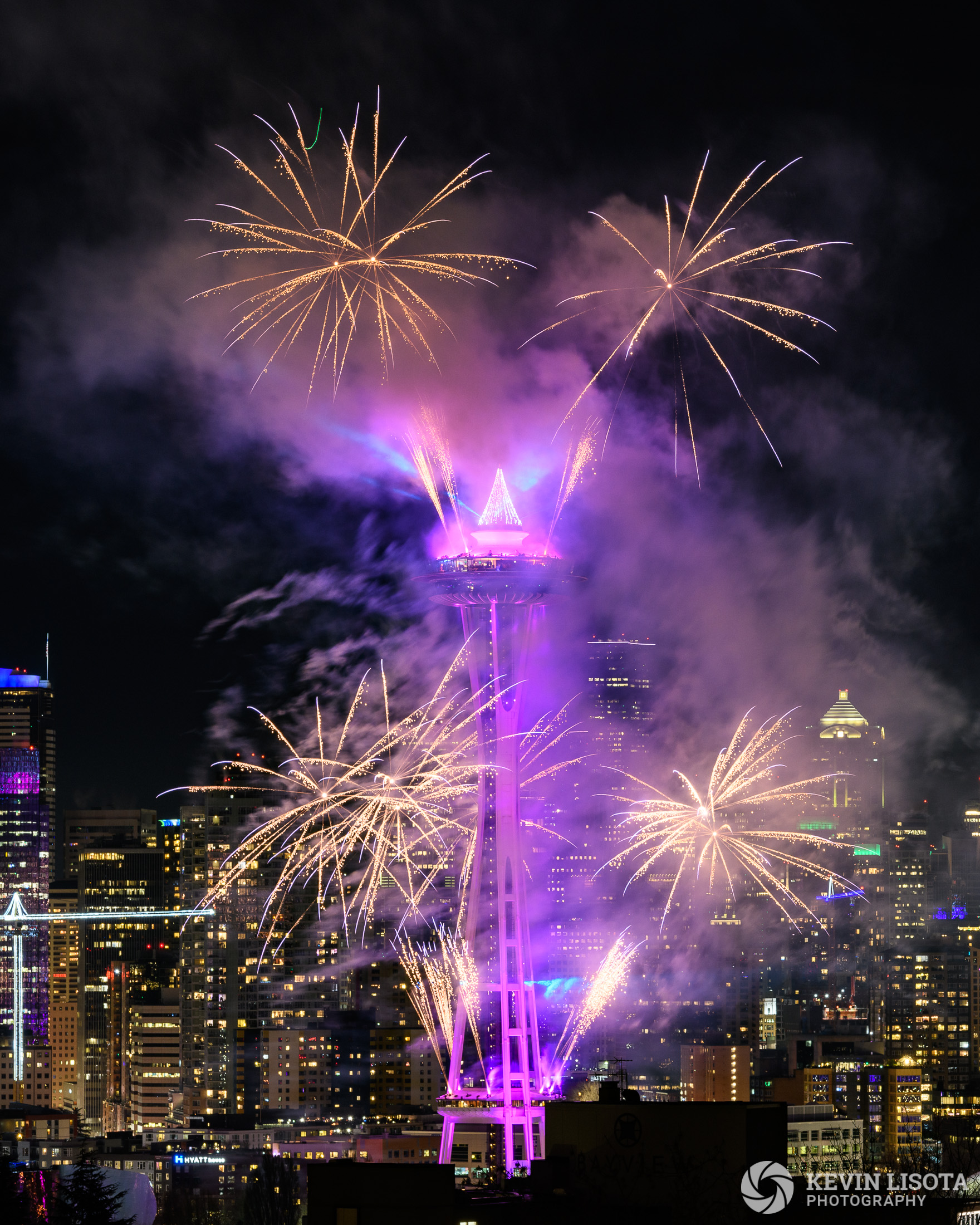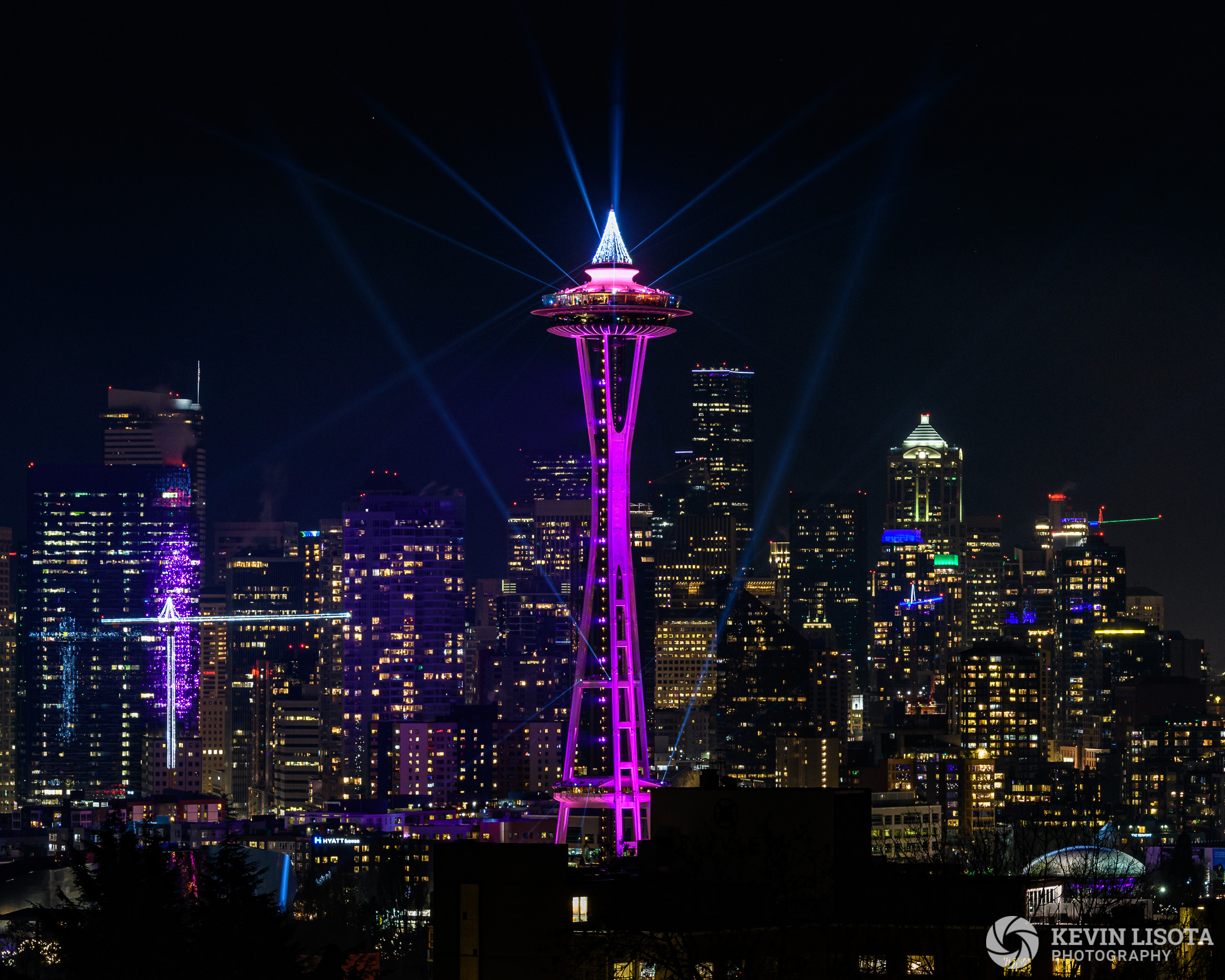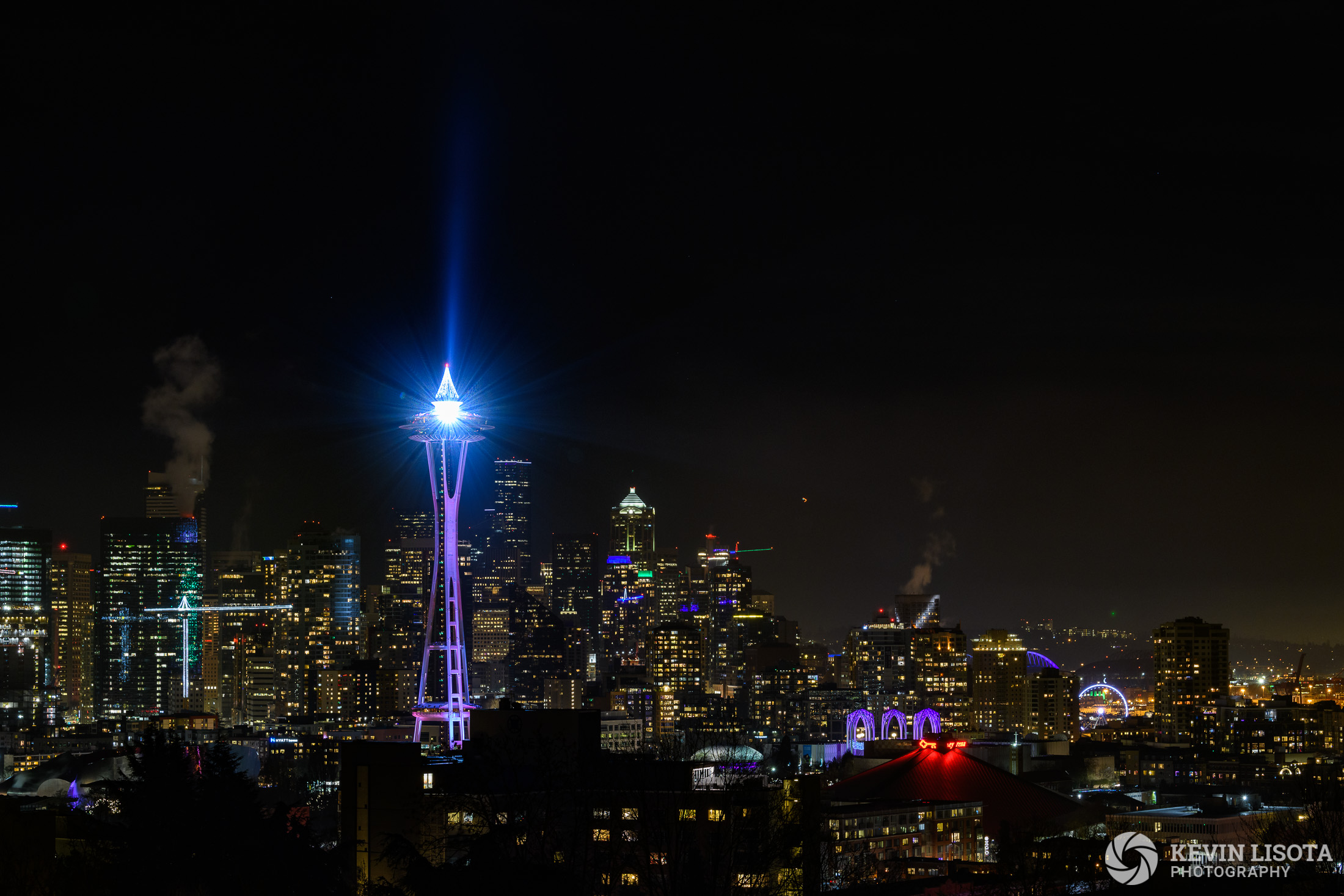 If you are thinking about shooting the New Year's fireworks from Kerry Park in future years, be sure to get there early. It was already packed with photographers at 8:00 PM, and I got one of the last spots.
You can view my full gallery and purchase prints of 2019 Space Needle New Year's Fireworks photos as well.