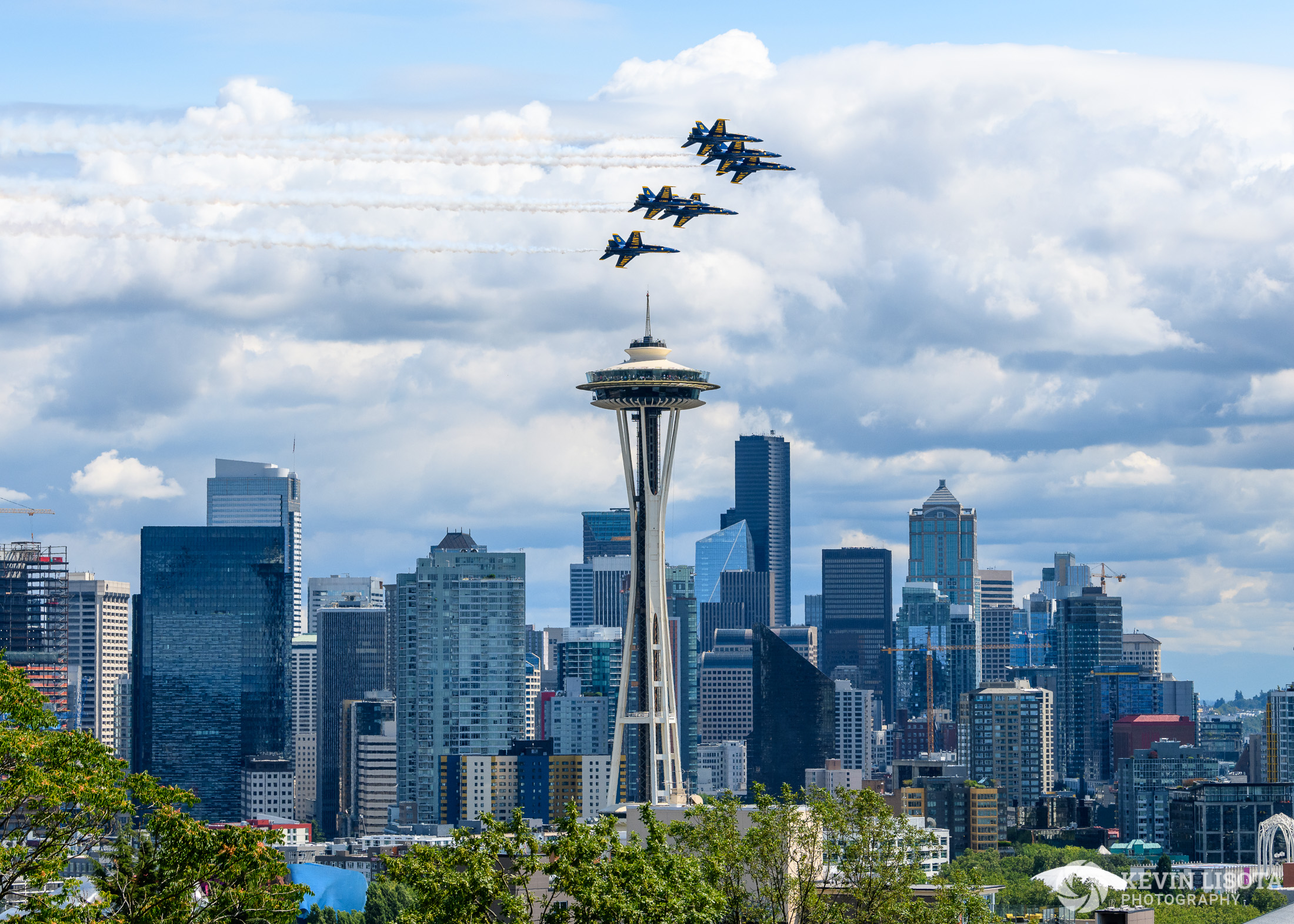 The U.S. Navy Blue Angels took to the skies in Seattle for the annual visit to Seafair this past weekend for another spectacular show.
This year I photographed them from Kerry Park, the I-90 high-rise bridge on Mercer Island and from the hydroplane pits at Stan Sayres Memorial Park. If you are looking to photograph the Blue Angels at Seafair, either of the I-90 high-rise bridges at Mercer Island or Mt. Baker are outstanding locations in terms of proximity, where they fly only a few hundred feet overhead.
You can purchase prints and view the full gallery of Blue Angels photos, or view images from their 2015, 2016 or 2017 Seafair performances as well.
Click on the gallery below to bring up full-size images.