At some point, most photographers need to recover data from memory cards. Inadvertently deleting images or a premature memory card format can lead to the loss of precious, unique photos. In most cases, recovering deleted image files is easy and reliable, but finding a reputable application to perform data recovery can be a challenge.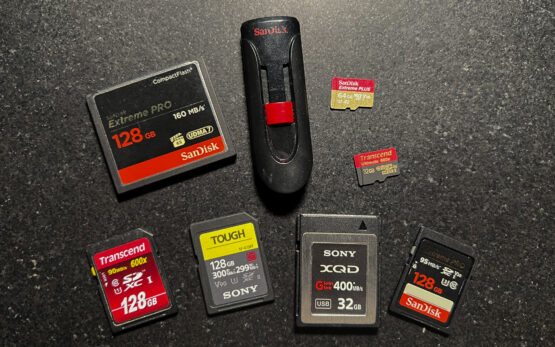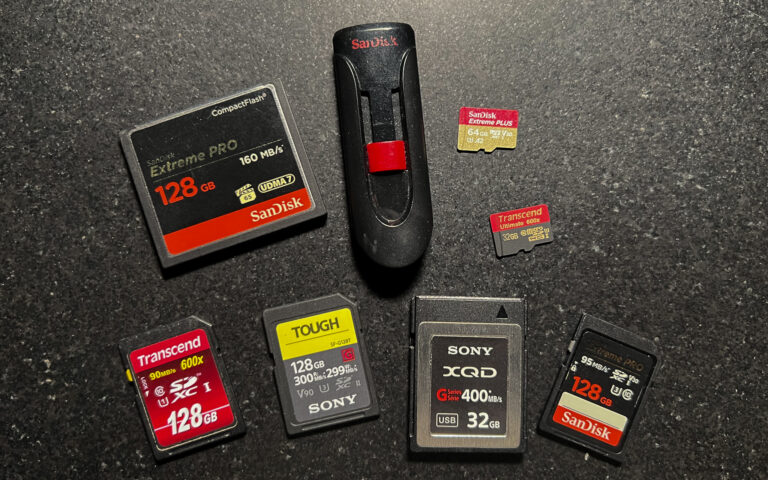 Searching for memory card file recovery tools online will lead you to a slew of results from dubious sources, and many are of questionable quality. Everyone knows you are willing to spend money to recover lost files, so countless paid options exist.
Often websites provide a list of "top data recovery applications." Those results are typically based on commissions the website author receives for promoting these products, not actual product reviews.
Many memory card manufacturers provide free or paid data recovery tools, but less reputable applications often obscure them in online search results.
Don't use your memory card!
If you have inadvertently deleted images from your memory card or prematurely formatted the card, do not, under any circumstances, continue to use that card! When you delete a file or reformat a memory card in your camera, the index information for those images is removed. However, the original image files usually aren't deleted, at least initially. The memory card will eventually overwrite those files when it needs storage space.
Don't write any new data to the card to maximize your chances of recovering deleted files until you have tried to recover the deleted files using a data recovery application.
Use a data recovery application
If the memory card is readable by your computer, you will need a data recovery application. The data recovery software will scan the entire memory card looking for images and data files that are still intact and haven't been overwritten. These files aren't visible in your operating system but can be retrieved by these data recovery applications.
If you accidentally delete an image from your card that you still need, chances are pretty good that these applications can recover it, though it is not guaranteed.
Formatting your memory card may leave your images intact, though some cameras may wipe the data during a format, so recovery isn't guaranteed.
The best way to see if your files are recoverable is to download a data recovery application and see what it finds. You don't necessarily need to match the data recovery application with the card brand. Many of these applications will find deleted files on other manufacturers' cards.
Data recovery applications from memory card manufacturers
Lexar
Lexar provides a free Lexar Recovery Tool that can recover various deleted file types on memory cards and USB flash drives. It is available for both Windows and macOS.
Sony
Sony also provides a free file rescue tool called Memory Card File Rescue for Windows and macOS. The software is designed specifically for Sony memory cards but may also work with other memory cards.
SanDisk
SanDisk is one of the largest manufacturers of memory cards. They currently recommend SanDisk RescuePRO and RescuePRO Deluxe to recover deleted files from LC Technology.
These applications are available for Windows and macOS, but the trial version will only preview the files found. Actual recovery means purchasing a license.
RescuePRO currently costs $39.99 and RescuePRO Deluxe costs $59.99. The version you need depends on the file types you are trying to recover. This comparison chart outlines the capabilities of each.
ProGrade Digital
ProGrade Digital markets its memory cards and readers to photographers and videographers. They offer a file recovery application called Recovery Pro for Windows and macOS. The free trial allows you to see files that it can recover, but actual recovery requires a license that costs $49.99.
Delkin
Like SanDisk, Delkin also partners with LC Technology for file recovery software. You can download a demo version of PHOTORECOVERY for either Windows or macOS to see a preview of files that can be recovered. Actual recovery requires a license purchase that costs $40.
Transcend
Transcend offers a free data recovery application called RecoveRx for Windows and macOS.
Windows File Recovery
For users of Windows 10 or later, Microsoft provides a free application from the Microsoft Store called Windows File Recovery that may be able to recover deleted files.
When data recovery applications don't work
If you physically damage a memory card, it may no longer be readable by your computer. If your computer doesn't recognize the memory card, try it on another. If it is still not recognized, your only option may be to send the card to a professional data recovery company with specialized tools to access the cards.