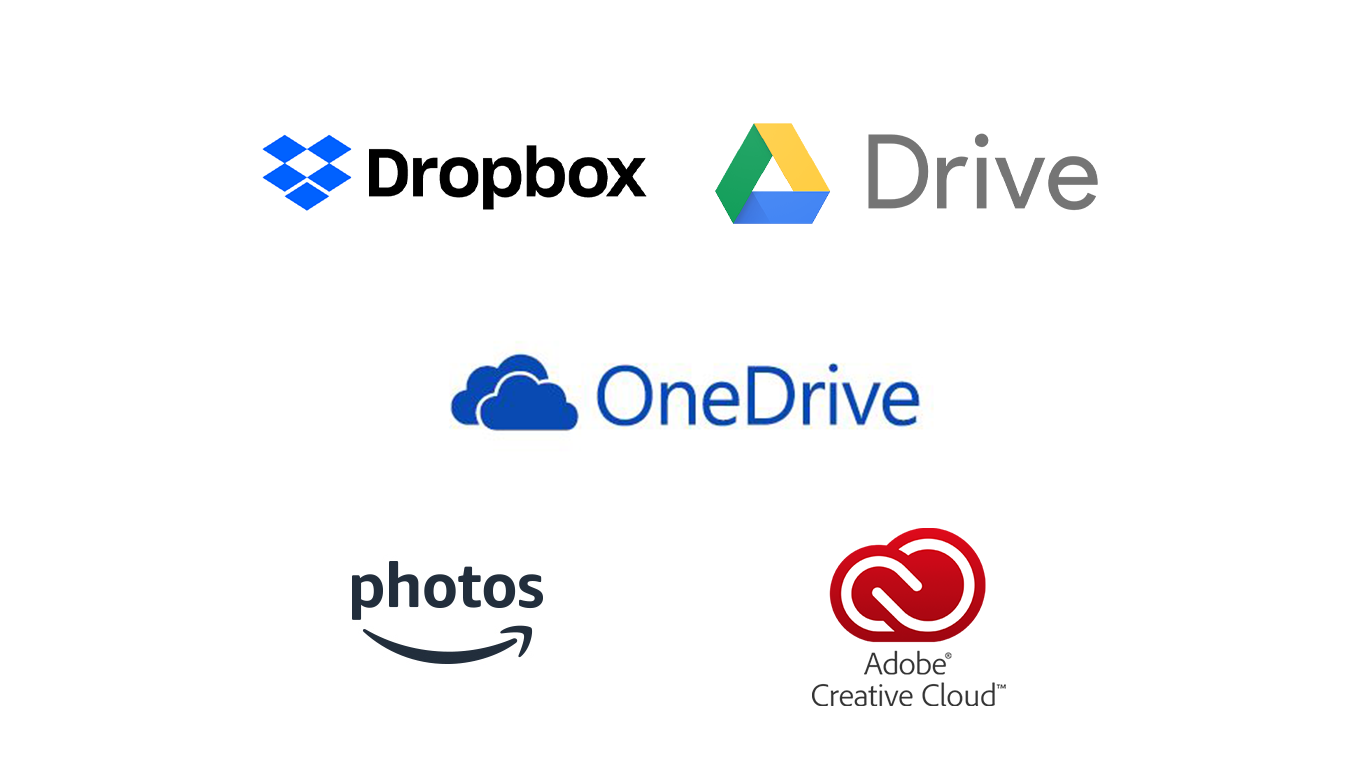 There are many useful and convenient online file storage options available, including Dropbox, Google Drive, OneDrive, Amazon Photos and Adobe Creative Cloud. All have limitations and issues for the high-volume photographer looking to keep their photos backed up online.
The size of my photo library has exploded in the past few years. The combination of professional shooting engagements and more adventure trips has increased the number of photos that I shoot. The huge resolution of my newer cameras has dramatically increased the file size of each photo.
I use Lightroom to organize and process my photos, and I protect against disk failure by storing my photos on a redundant array of disks (RAID). I'm also pretty good about keeping a second copy of the photos on another drive at my house. However, this strategy doesn't help with a burglary, electrical surge or fire at my house, so offsite backup is needed.
Online file storage providers have easy-to-use syncing and backup apps that allow you to backup and access photos across all of your devices. For the occasional photographer, the storage provided is probably more than adequate. For the high-volume professional or serious photographer, all of the services fail for one reason or another.
My current photo library has 130,000+ photos, which take up 3.5 TB+ of space. In 2018, I added 44,000 photos that take up 1.9 TB+ of space.
Given that size of a photo library, let's take a look at the limitations of each service as an offsite backup solution for photography.
Dropbox
Dropbox currently offers the following plans for individuals and businesses:
Personal

Plus – 1 TB storage – $99/year
Professional – 2 TB storage – $198/year

Business


Standard – 3 TB storage – 3 user minimum- $450/year
Advanced – Unlimited storage – 3 user minimum – $720/year
For the size of my photo library, only a Business Advanced subscription, with the 3-user minimum meets my needs. While it would work, they don't allow you to buy a single-user license for $20/month. It requires a 3-user minimum that comes in at a pricey $720/year.
Google Drive
Google Drive provides 15 GB of storage for free with your Google account, which isn't going to get you very far with photos. They offer the following paid plans through Google One:
100 GB – $19.99/year
200 GB – $29.99/year
2 TB – $99.99/year
10 TB – $1,199.88/year
20 TB – $2,399.88/year
30 TB – $3,599.88/year
While Google offers enough storage, I would need the 10 TB plan, which is even more expensive than Dropbox, coming in at a whopping $1,200/year.
Google also offers Google Drive cloud storage as part of their G Suite applications, if you happen to pay to host your email there. Google Drive in G Suite does provide unlimited storage for $10/user/month, but they limit the storage to 1 TB unless you have 5 users. With the 5 user minimum, this would cost $600/year, and while it is a better deal than the Google One plans, it is still quite expensive.
OneDrive
Microsoft offers a variety of OneDrive storage plans, some included in their Office 365 subscriptions. Their free OneDrive plans only offer 5 GB of storage. Here are the other paid plans:
Personal

OneDrive 50 GB – $23.88/year
Office 365 Personal – 1 TB storage – $69.99/year
Office 365 Home – 6 TB total storage/1 TB per user – $99.99/year

Business

OneDrive for Business Plan 1 – 1 TB/user – $60/year
OneDrive for Business Plan 2 – Unlimited storage – 5 user minimum – $600/year
Microsoft's Office 365 Home technically provides enough storage for me, but it is limited to 1 TB per user account, so you have to go through contortions of creating and splitting your storage across multiple OneDrive accounts.
OneDrive for Business also has enough storage available, but like Google's G Suite, Microsoft requires a 5 user minimum to get unlimited storage, otherwise, you are restricted to 1 TB. That plan matches Google's pricey $600/year option.
Amazon Photos
Microsoft, Google and Dropbox all target their services towards general file storage. Amazon, on the other hand, recently changed the name of their cloud storage solution to Amazon Photos, reflecting a specific focus on photography, not general file storage.
Amazon offers the following storage plans for Amazon Photos:
100 GB – $11.99/year
1 TB – $59.99/year
Unlimited photo storage/5 GB video storage included with Amazon Prime – $119/year
If you are an Amazon Prime subscriber, and many people already are, the inclusion of unlimited photo storage along with free shipping, Amazon Video, Amazon Music and more makes this a screaming deal compared to the other file storage options.
I actually attempted to use Amazon Photos with my photo library in Lightroom but ran into two limitations.
One mode that Amazon Photos offers is called backup. Point the app at a folder or folders on your computer, and it will automatically keep them backed up. This works great, with one exception.
If you edit photos like JPG or TIFF files, or if you store RAW file edits in XMP sidecar files, Amazon Photos does back those up, but it creates timestamped versions of the files every time they change. This happens when you make photo edits, but it can also happen if you simply make a change in embedded metadata like keywords. When you go to restore, you get one or more versions of the file with all of these timestamps.

Yes, everything is backed up, but restoring from a catastrophe will leave you with a different catastrophe with lots of versions of various files if you have made edits.
I also tried the sync capability of Amazon Photos. Sync keeps folders on your computers in sync with cloud storage on Amazon Photos. It works without the mess of these timestamped versions of files but introduces a different problem in Lightroom.
I tried moving some of my photo folders into a folder synced with Amazon Photos. The process worked fine, but in Lightroom, I'm getting a Metadata Status of "Changed on Disk." Apparently the act of Amazon Photos syncing a file changes the file metadata on the disk. Lightroom gives a warning saying that metadata for this photo has been changed by another application. Should Lightroom import settings from disk or overwrite from the catalog?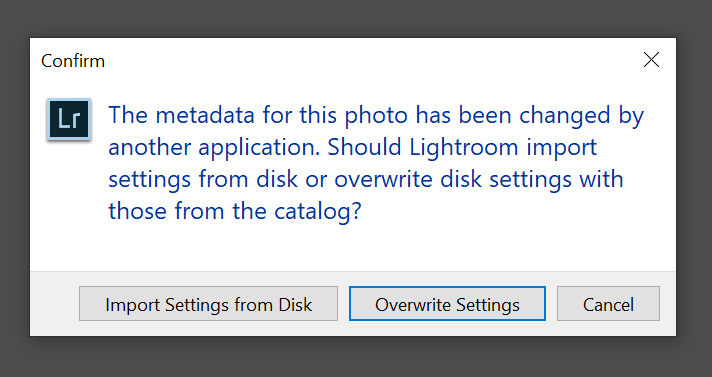 Since I can't tell what exactly these metadata changes are, the resolution to this isn't super clear, and I don't want my Lightroom catalog filled with "metadata changed" warnings.
Adobe Creative Cloud
Outside of my camera and my computer, no tool is more important to my photography than my Creative Cloud subscription from Adobe. I pay $58/month for access to all of the Creative Cloud apps, but it only includes 100 GB of cloud storage. Here is a list of the storage upgrade prices for Creative Cloud:
1 TB – $132.12/year
2 TB – $264.24/year
5 TB – $660.60/year
10 TB – $1,321.20/year
The online storage option directly integrated with my photo software is the worst deal of the bunch. Adobe's storage plans may be convenient, but they are very expensive.
Conclusion
Google, Microsoft and Dropbox do offer large-capacity file storage solutions for photographers, but you are going to face a minimum number of users and very high annual prices for the service. Adobe's solution is even more expensive.
Amazon Photos offers a great deal with unlimited photos as part of an Amazon Prime subscription, but their Backup solution makes a bit of a mess of your files when it comes time to restore, and Sync does not cooperate well with Lightroom. Amazon Photos gets pricey as well if you need to store videos or other files that aren't photos.
While the file storage solutions from the big technology companies are robust and convenient, and I continue to use them for general file storage and project-based file sharing, they do not work for me as an online backup solution for my huge library of photos either based on price or technical limitations.
I've opted for a backup solution from Backblaze instead. They offer unlimited data backup for $50/year per computer. While the initial backup process can take days or weeks, even on a 1Gbps internet connection, the price is simply too compelling compared to the other options.