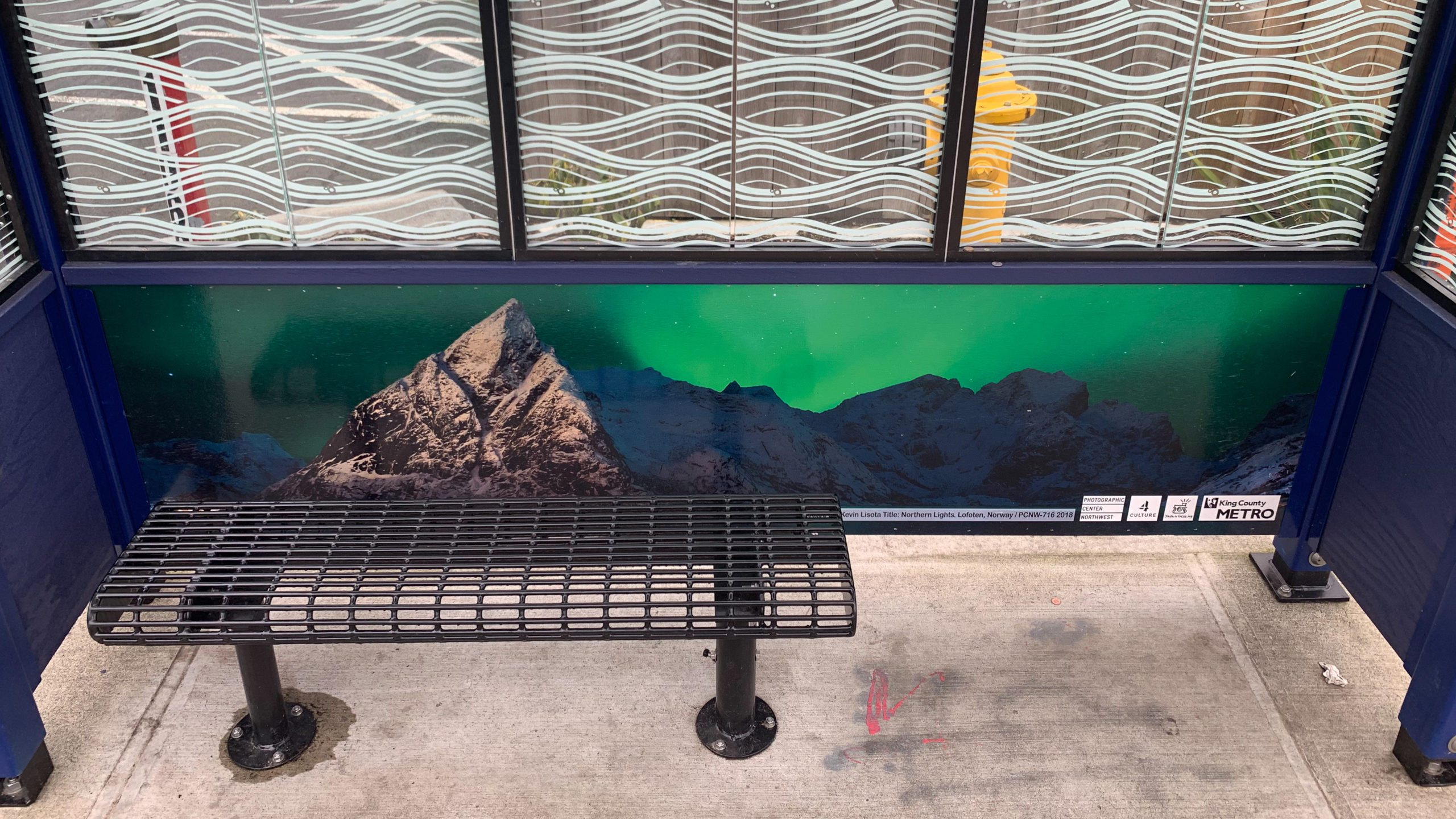 King County Metro has a fun program where they feature painted murals and photographic artwork on bus shelters throughout King County. The project provides public art in the community and helps deter vandalism.
I am happy to be a contributing artist. My Northern Lights photo from Lofoten, Norway can be found at a bus stop in White Center and another one in Kent.
16th Ave SW & SW 112th St, White Center
SE 256th St & 101st Ave SE, Kent
Learn more about this program in the video below.