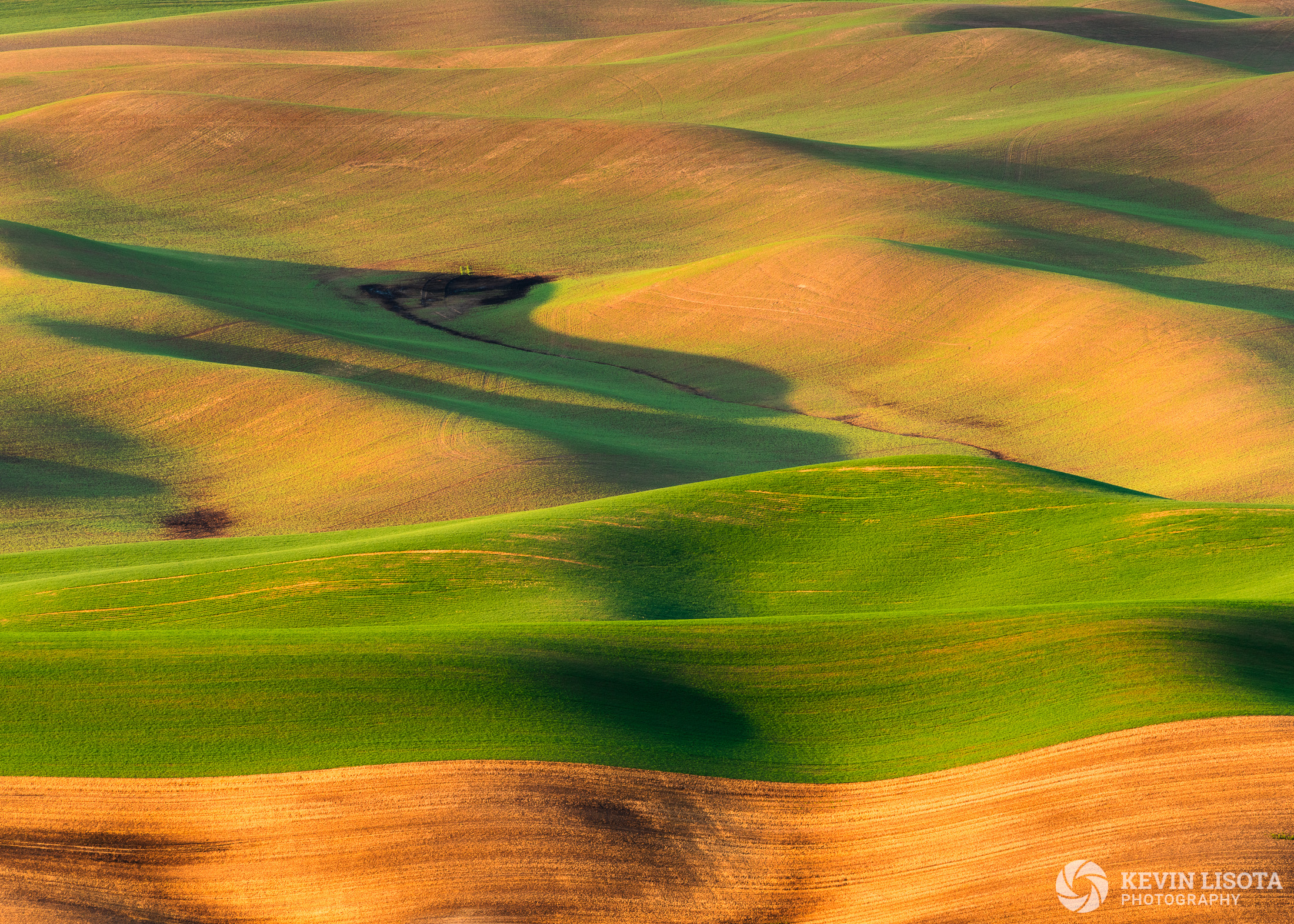 The Pacific Northwest is filled with amazing landscapes, but perhaps none are as unique as the rolling hills of the Palouse.
The Palouse is an agricultural area in eastern Washington and northwest Idaho known for its production of wheat and legumes like peas, beans and lentils. Wind-blown sediments, known as loess, from ice age floods left a region with gently rolling hills as far as the eye can see.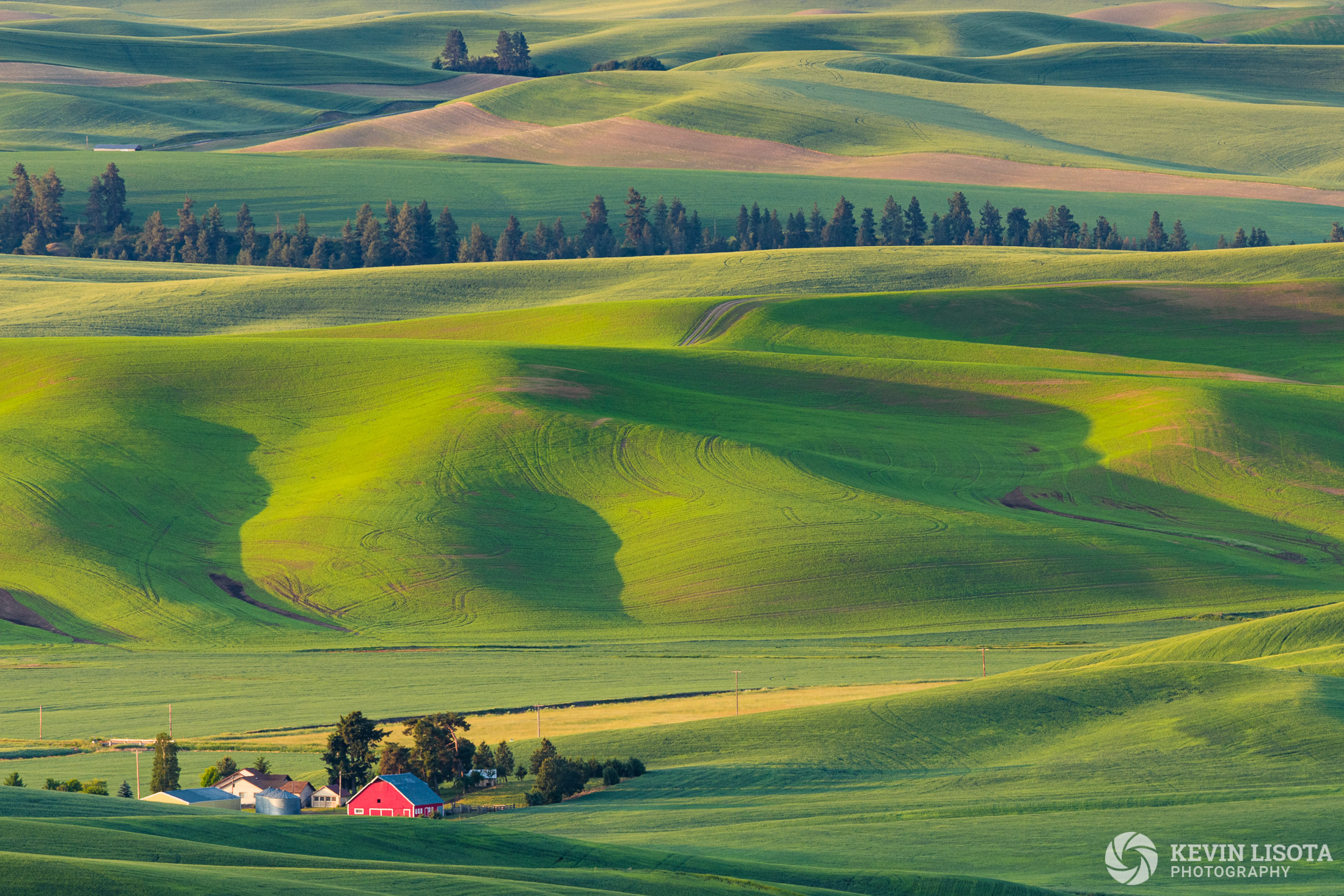 In the early growing season in May & June, the fields are a carpet of vibrant green with precise tractor lines that gracefully follow the contours of the hills. Old barns, farm equipment, crop dusters and puffy cumulus clouds add to the allure.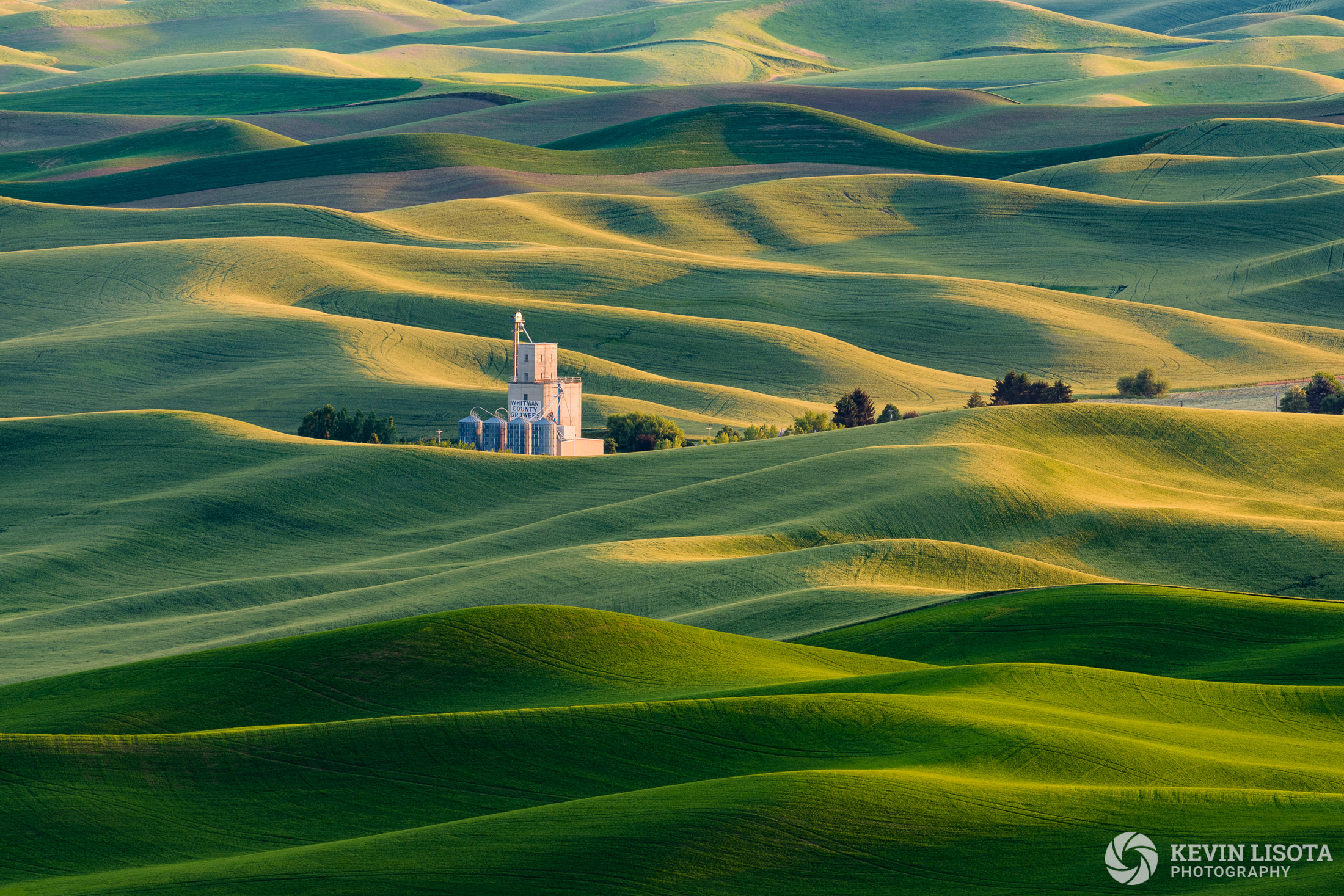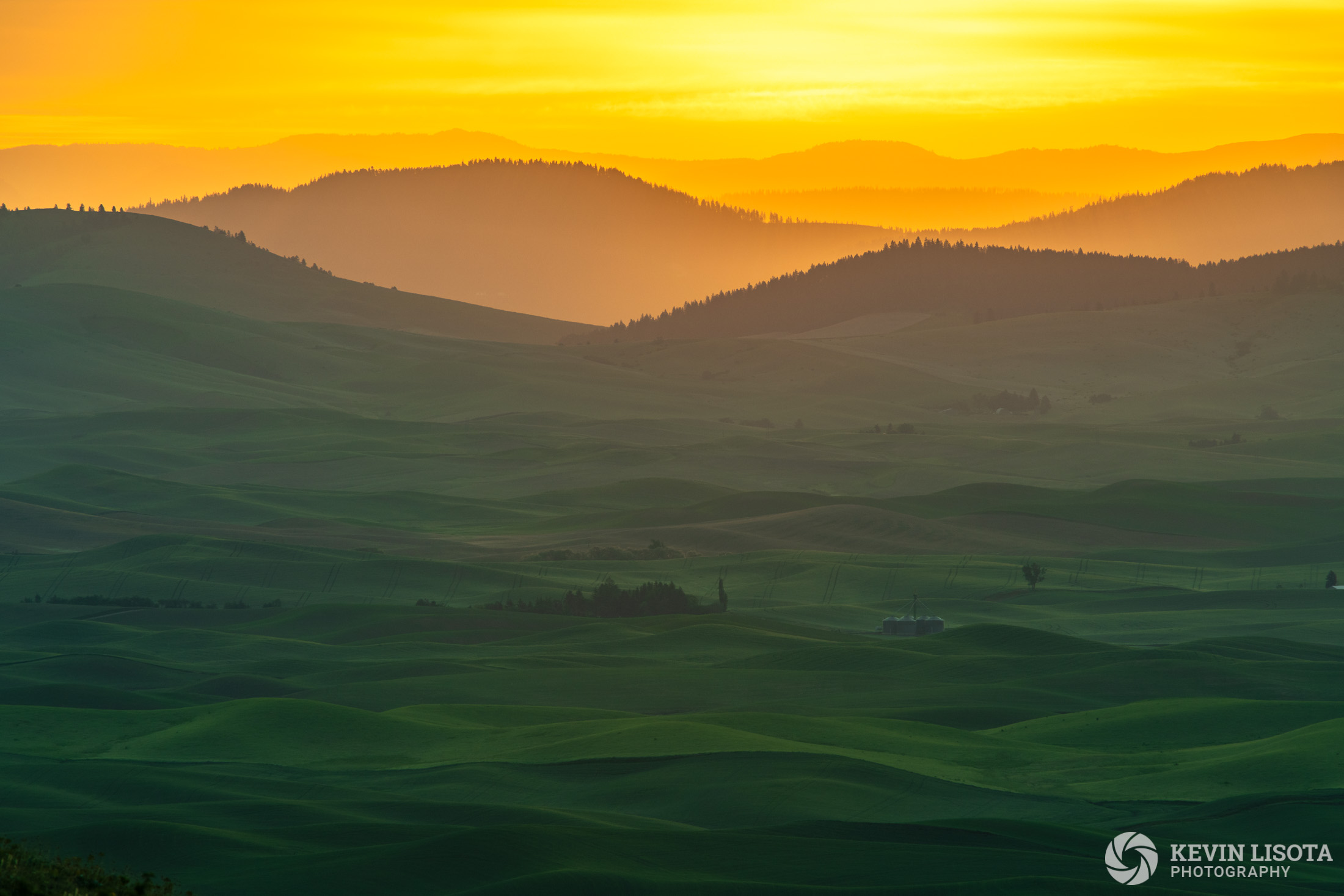 The unique geology, patterns and colors have made the bucolic region popular with photographers, perhaps too popular, if you ask some of the local farmers who have to deal with over-zealous photographers traipsing across their land.
While most of the fields are a vibrant green in the early growing season, the occasional field of canola (rapeseed) presents a brilliant carpet of bright yellow flowers.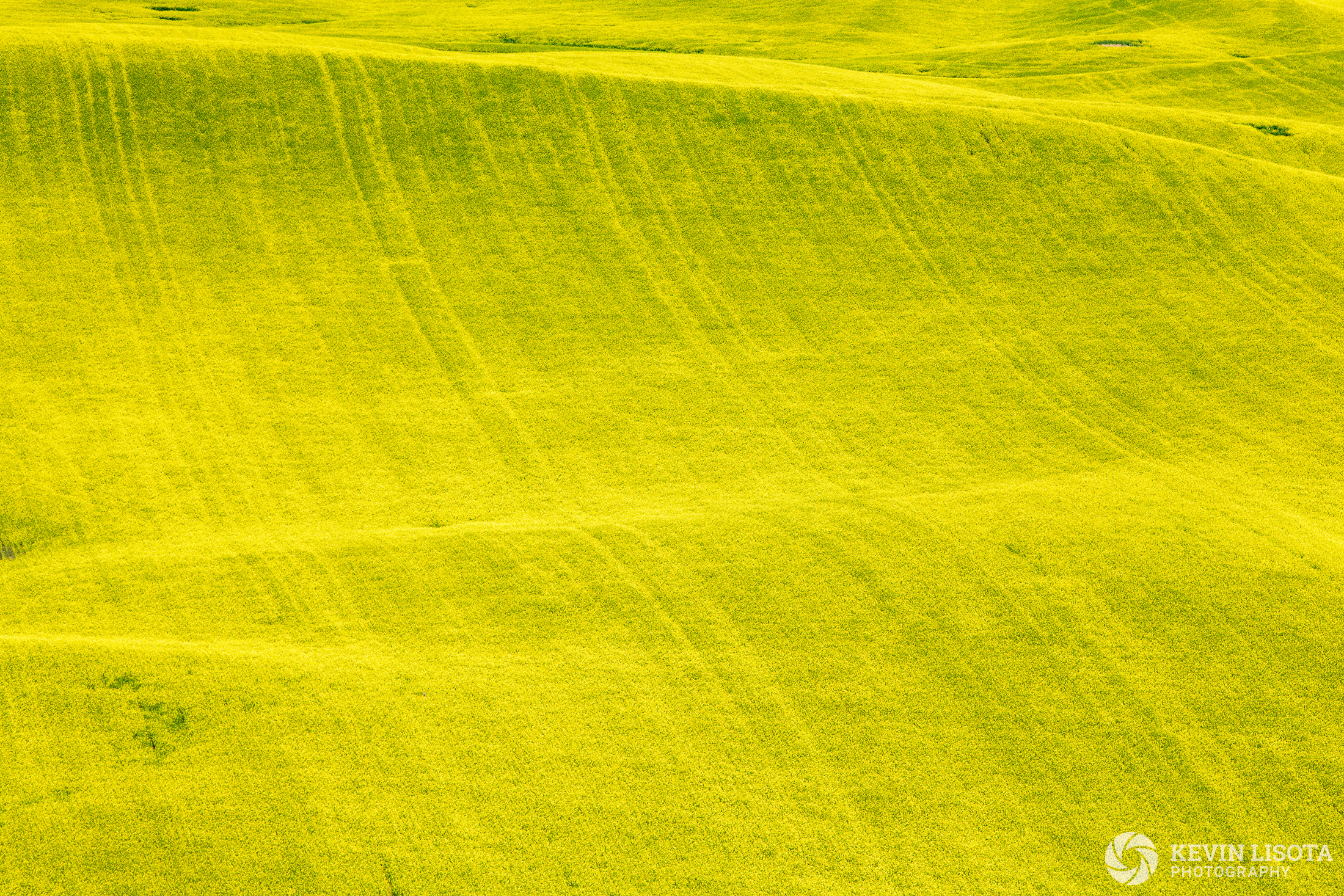 Old barns and grain elevators dot the rolling landscape, some barely still standing.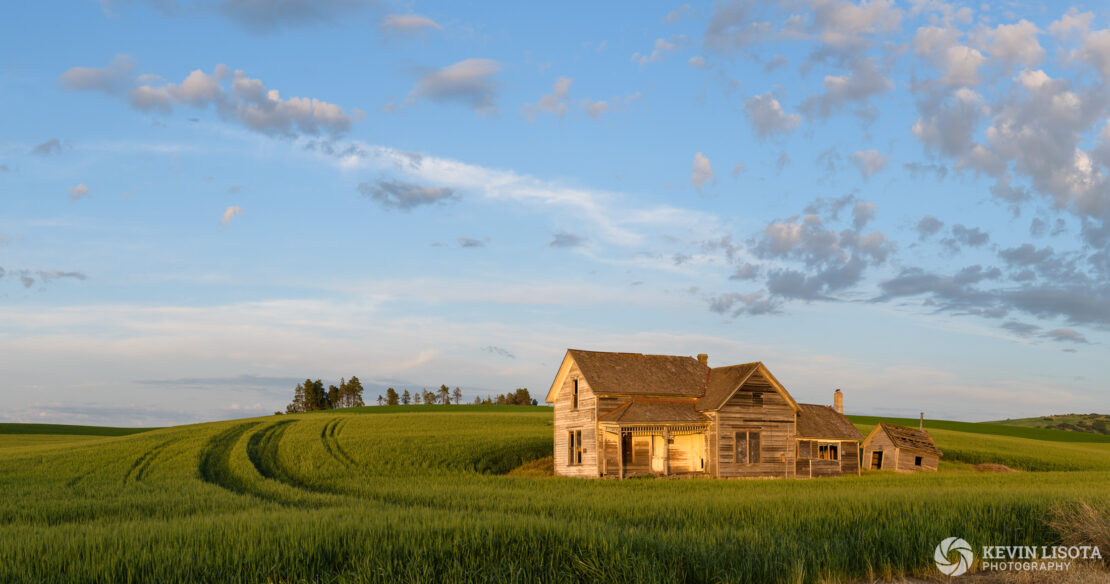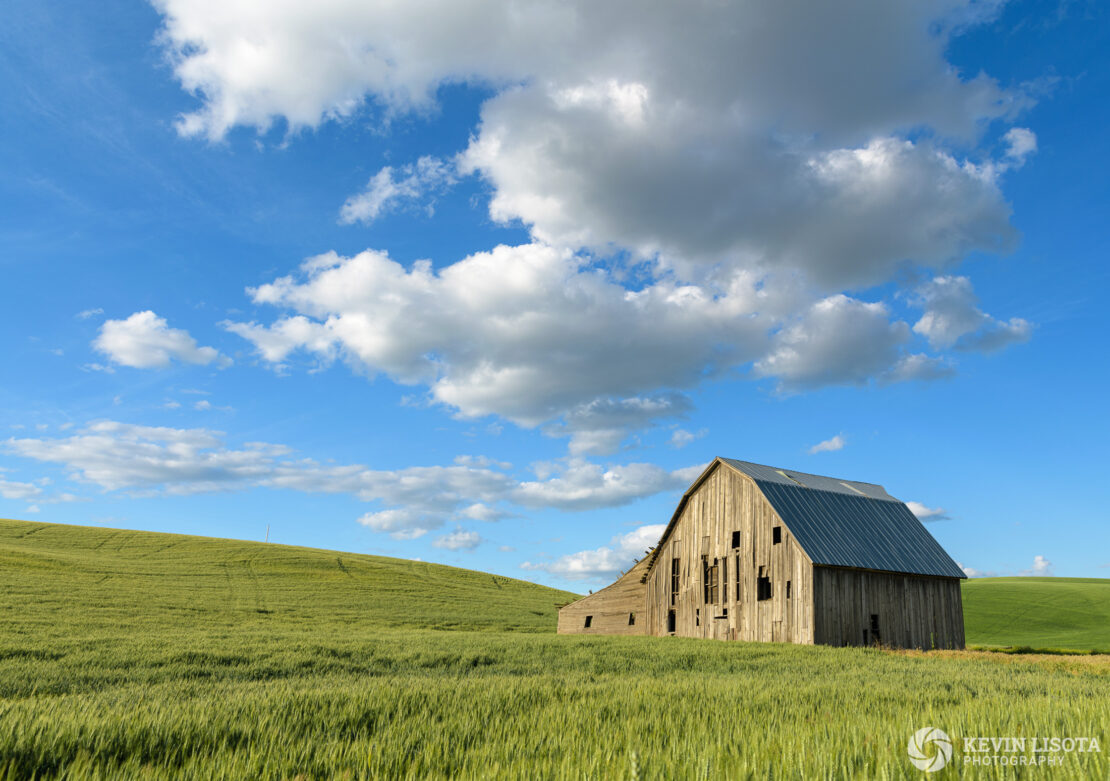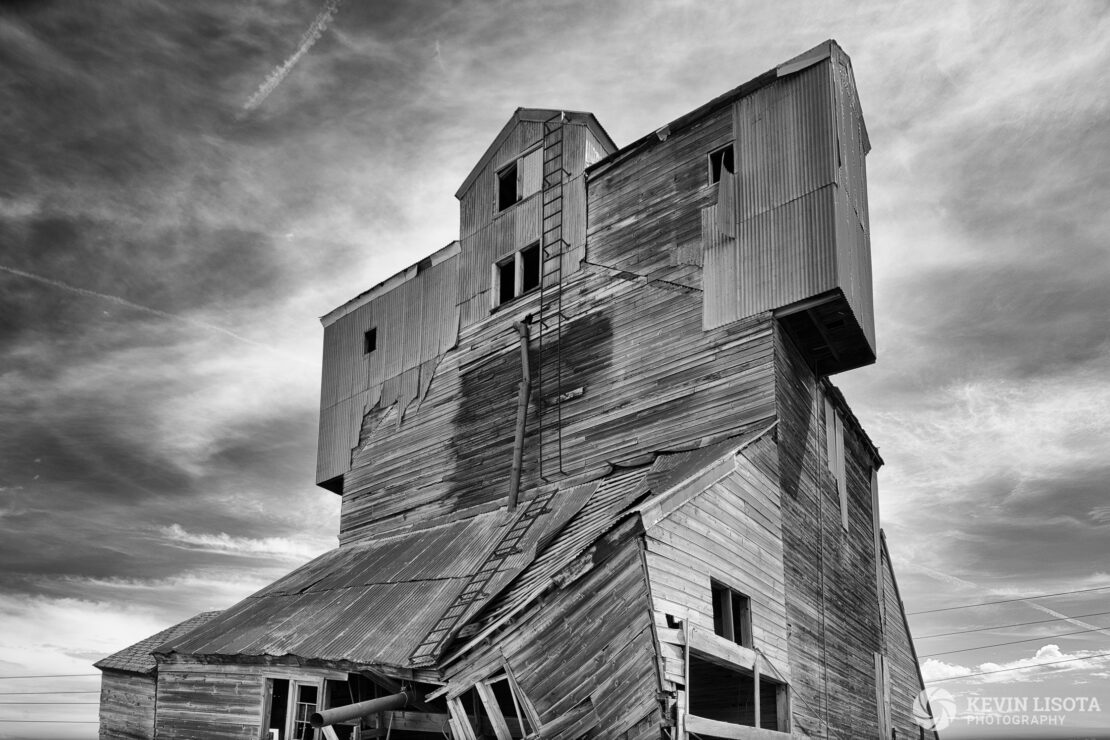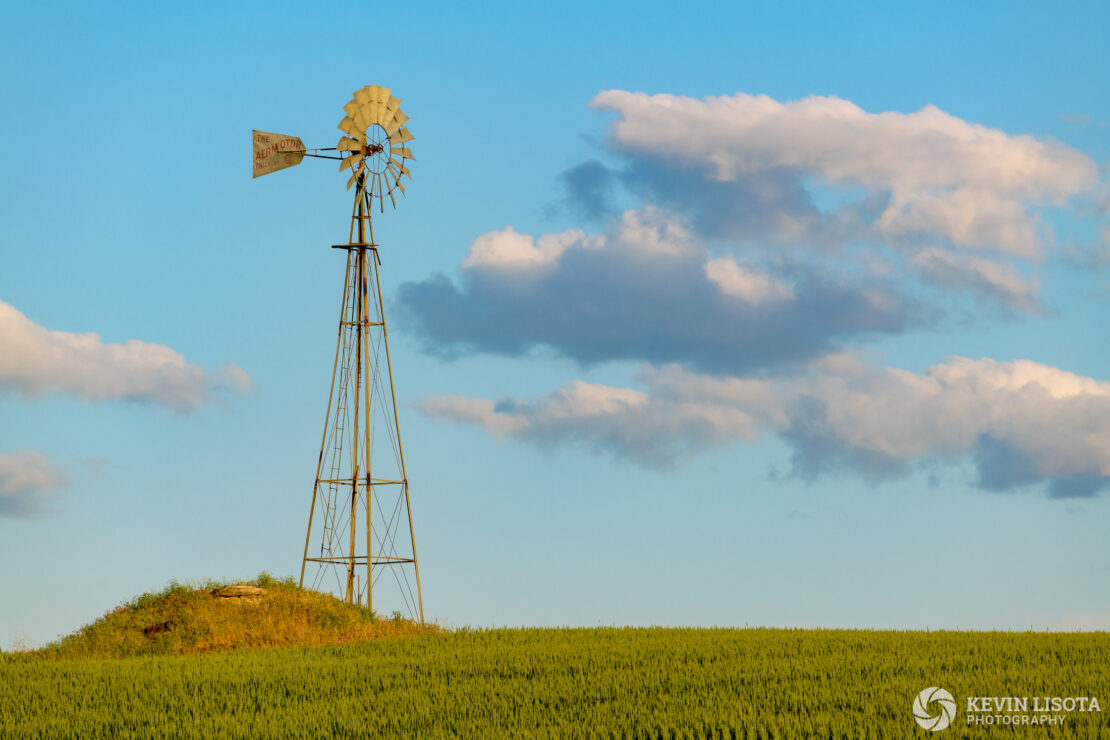 The puffy white clouds occasionally give way to fierce thunderstorms, creating moody, otherworldly scenes.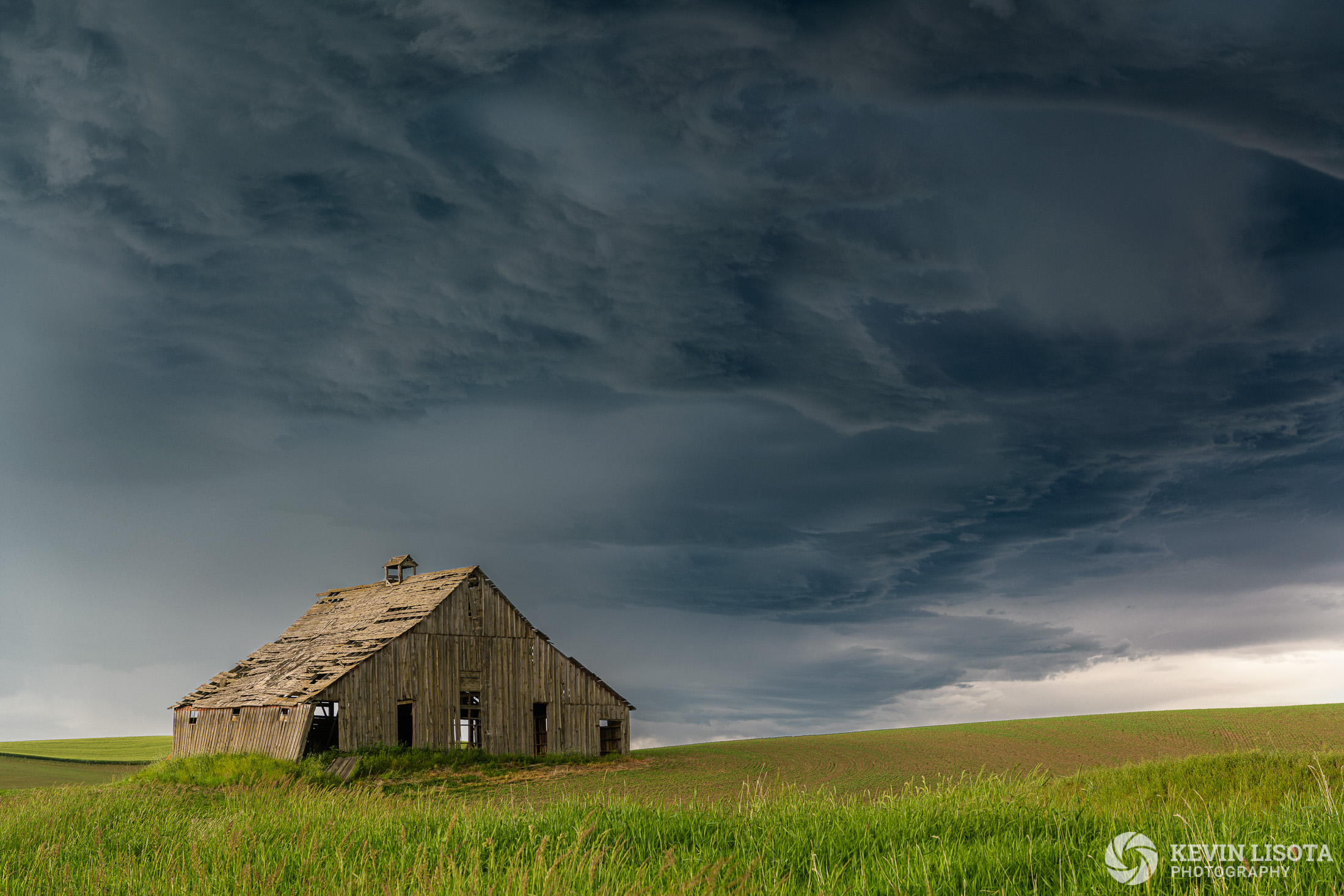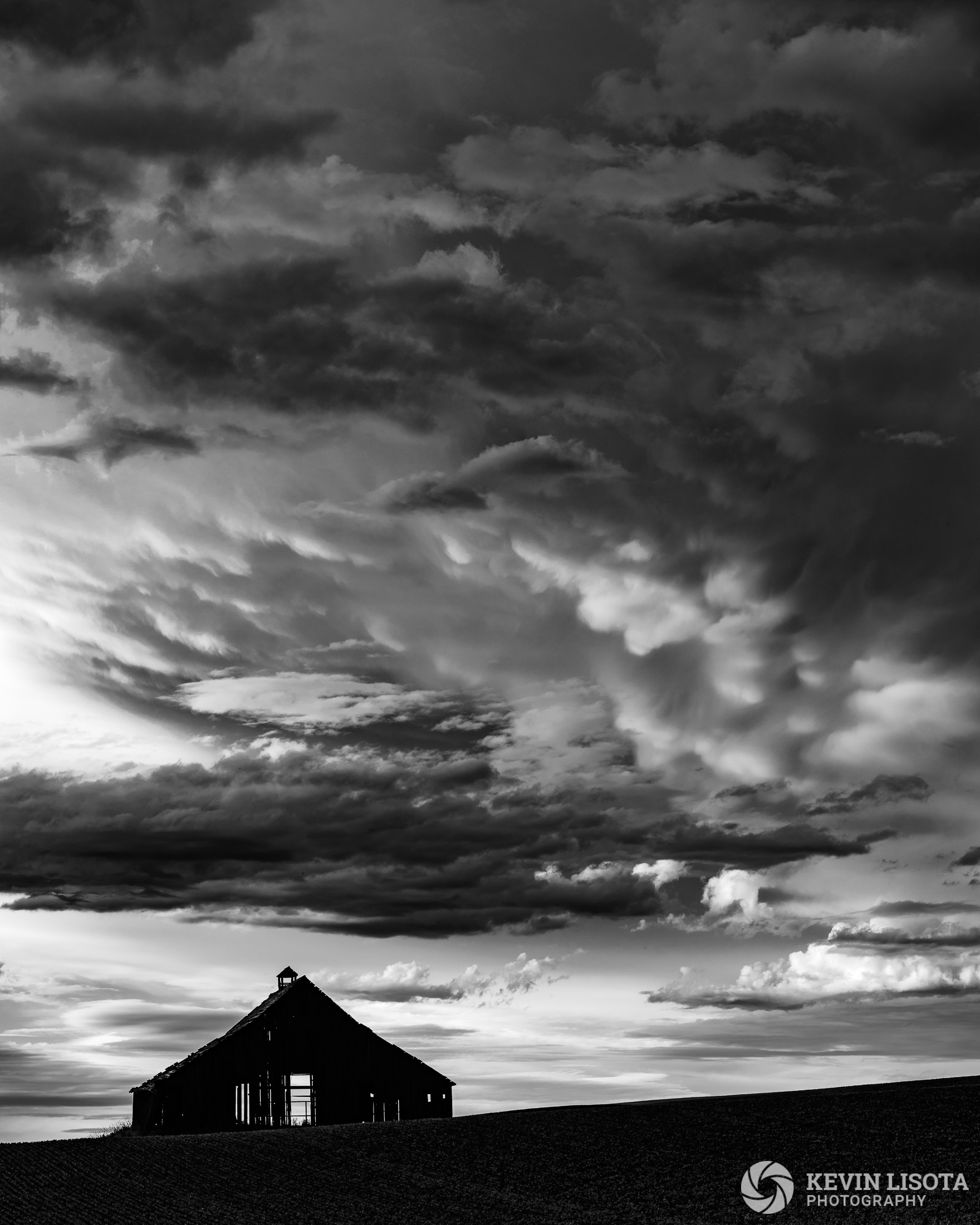 Some of the best perspectives of the Palouse hills come from above. Many images are taken from Steptoe Butte which rises 3600 ft above the fields, and aerial pictures from a helicopter or drone show the unique abstract patterns of this landscape.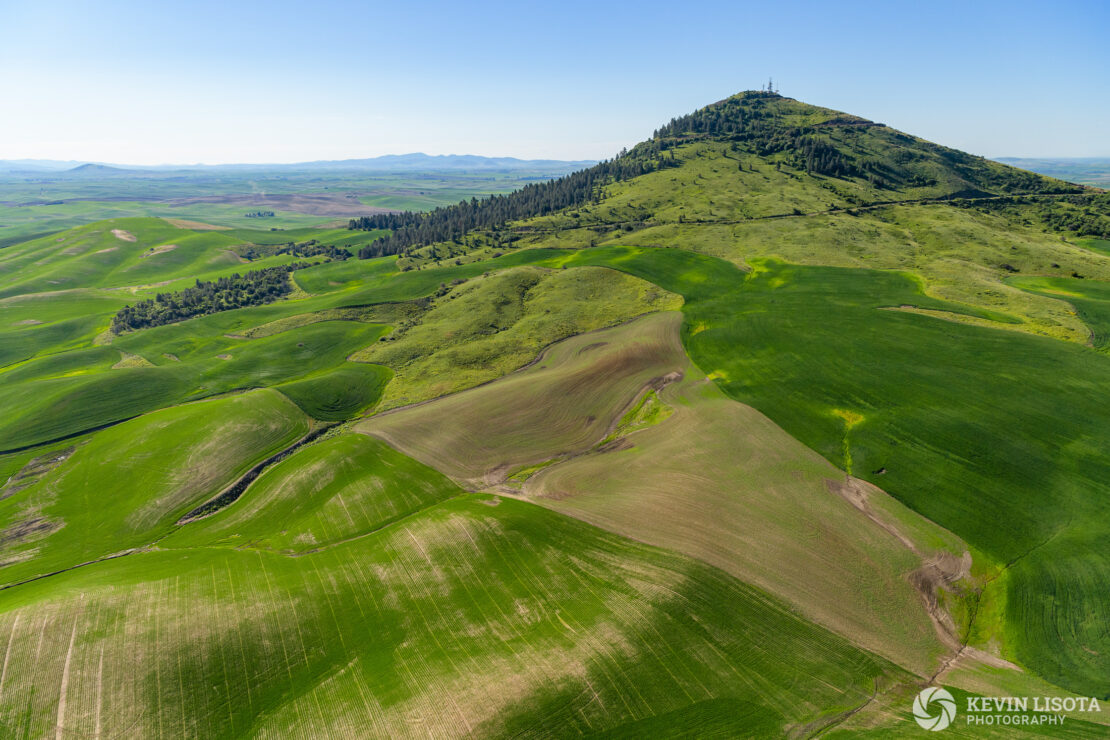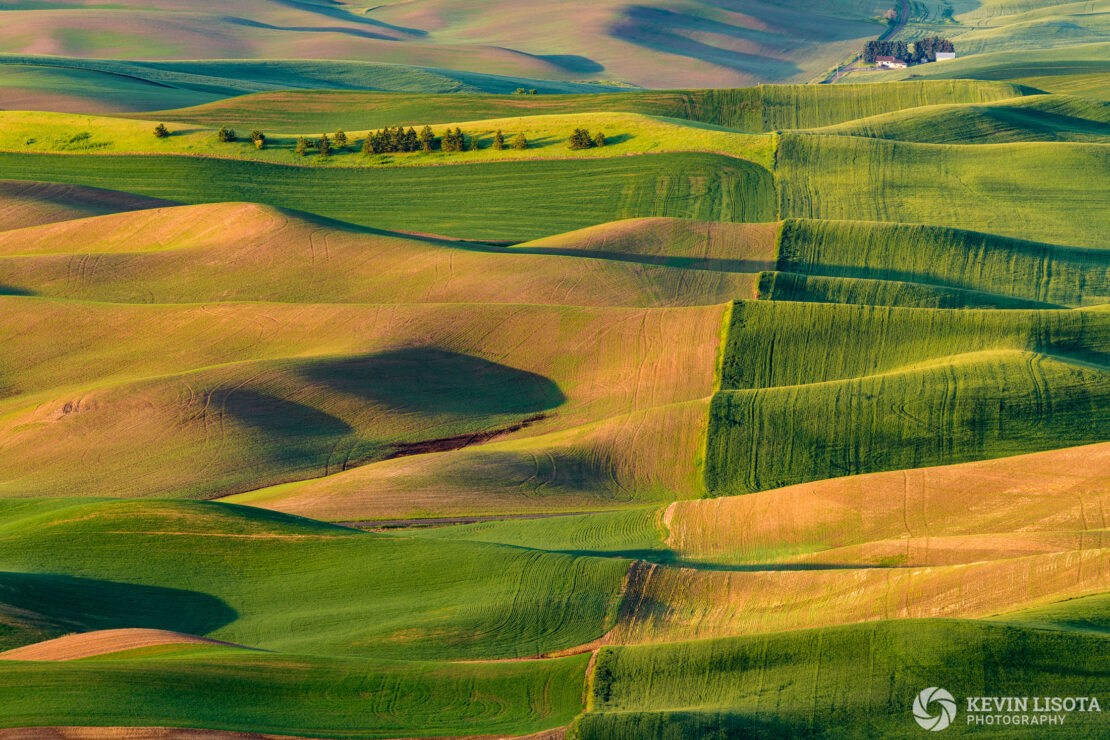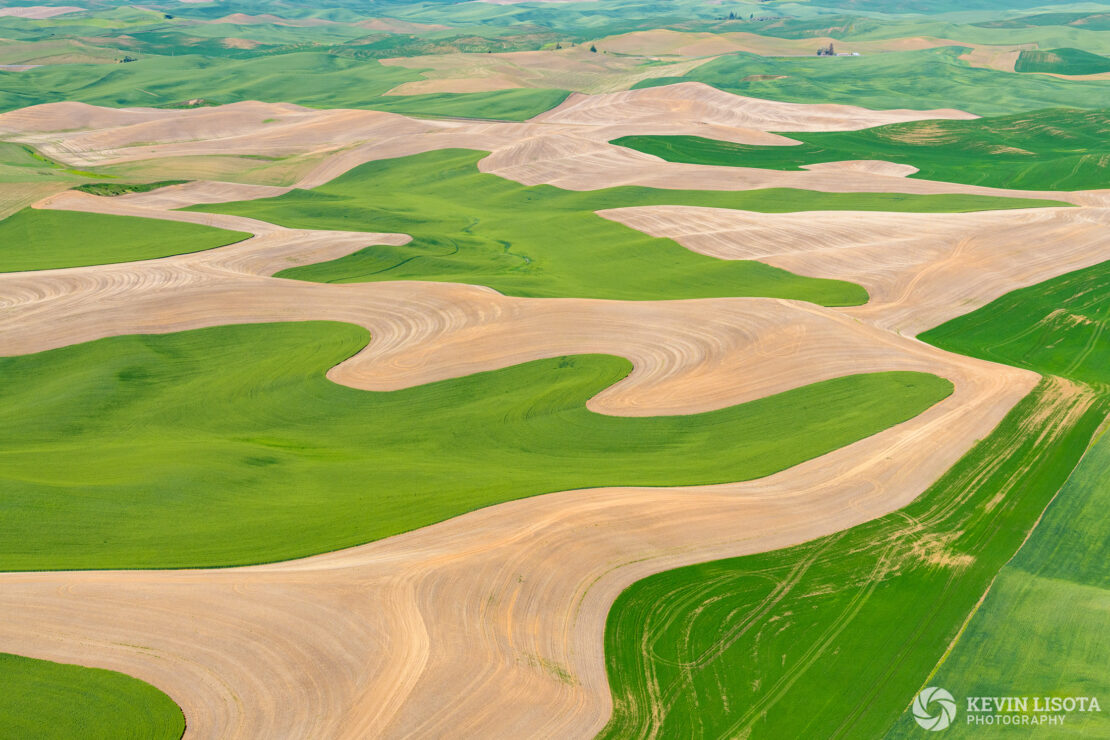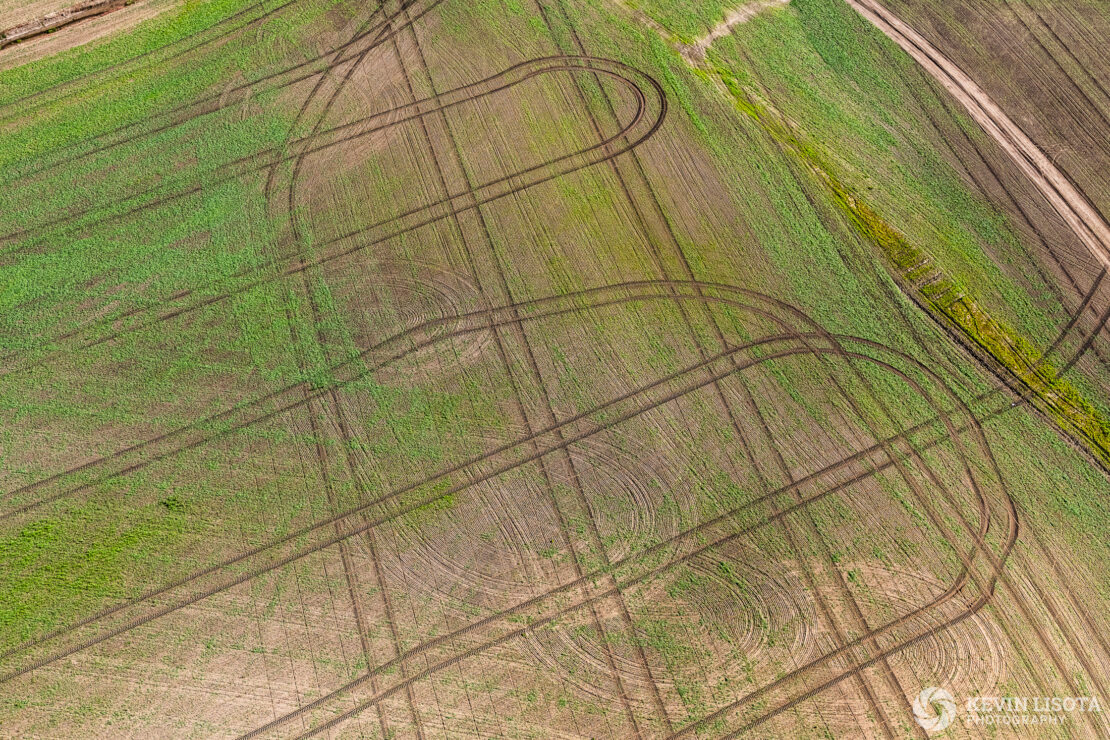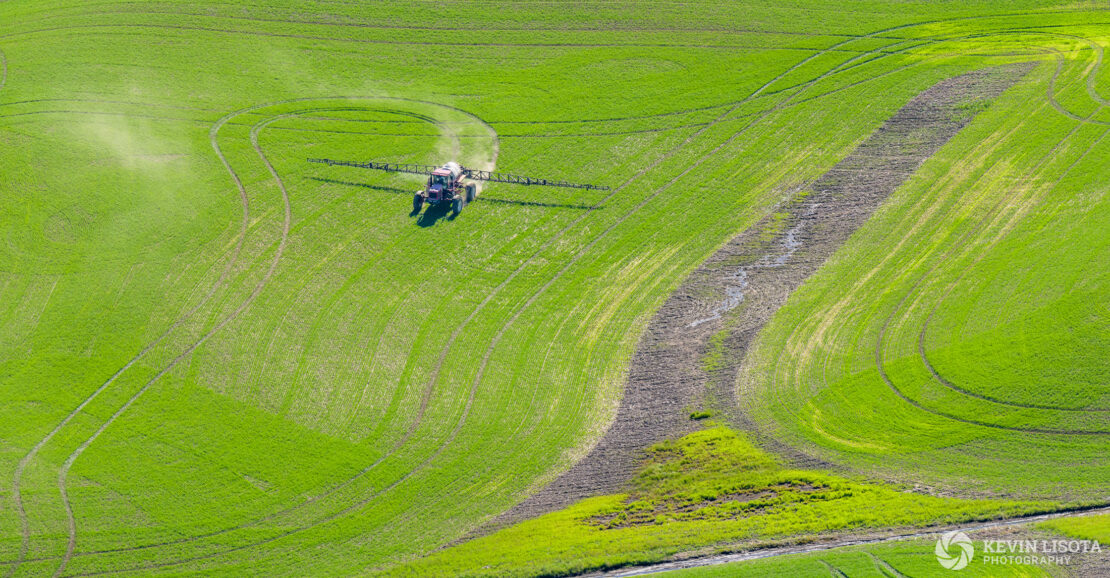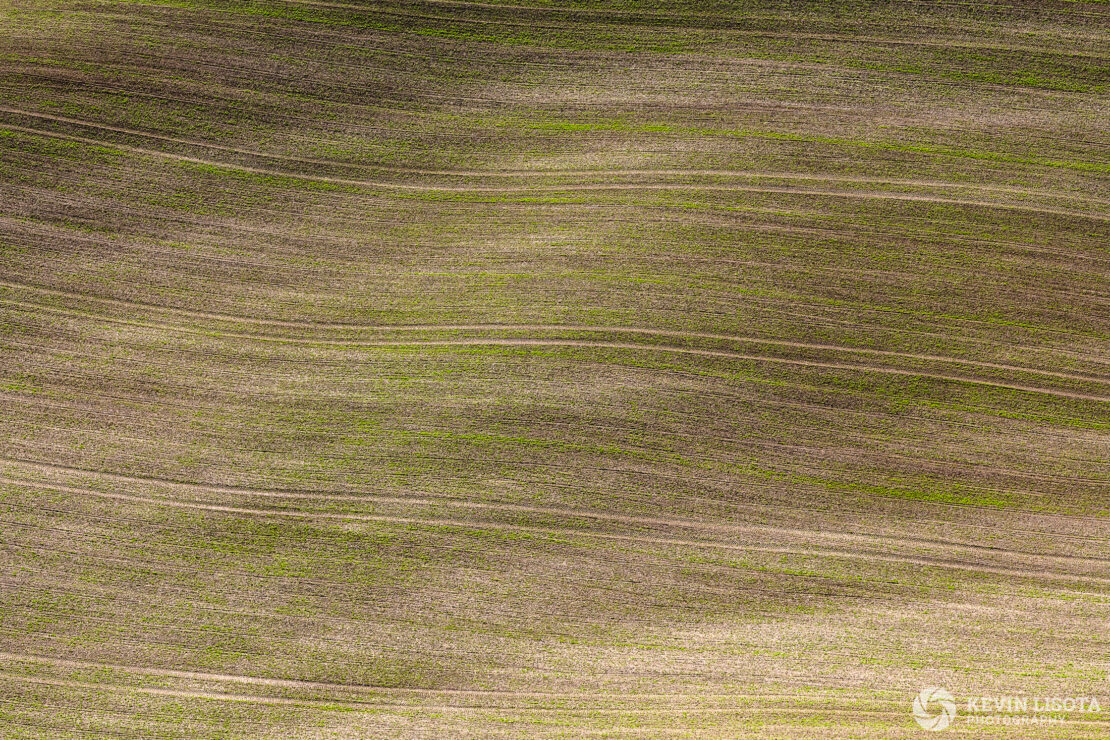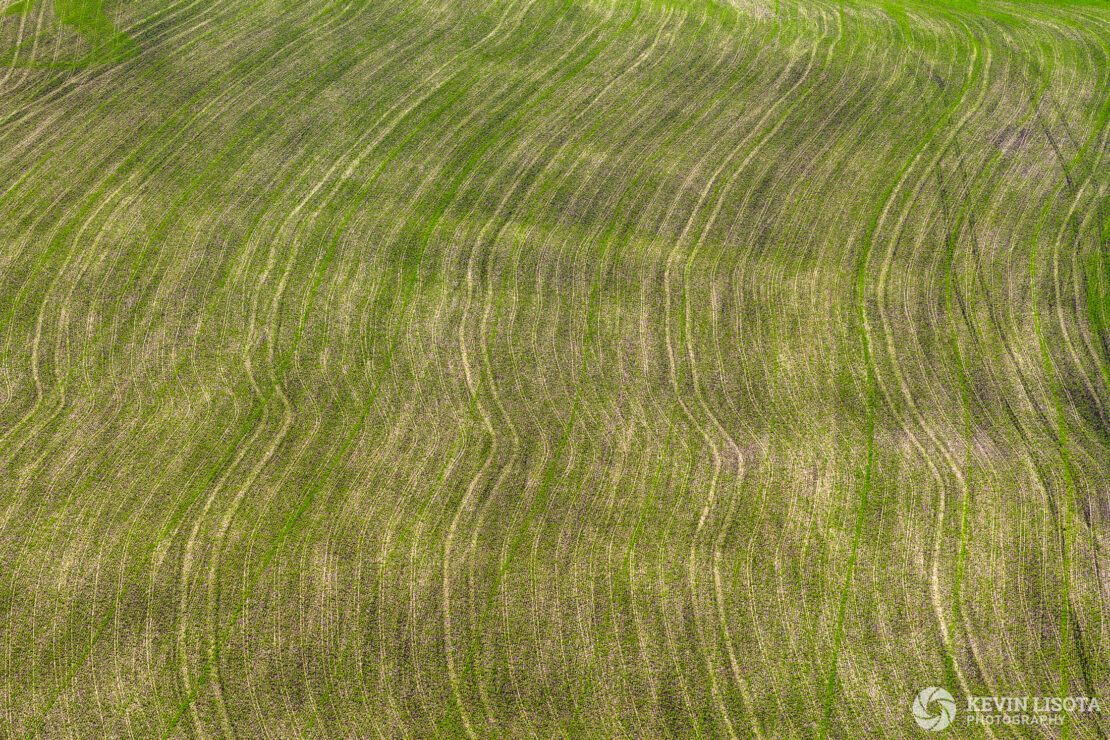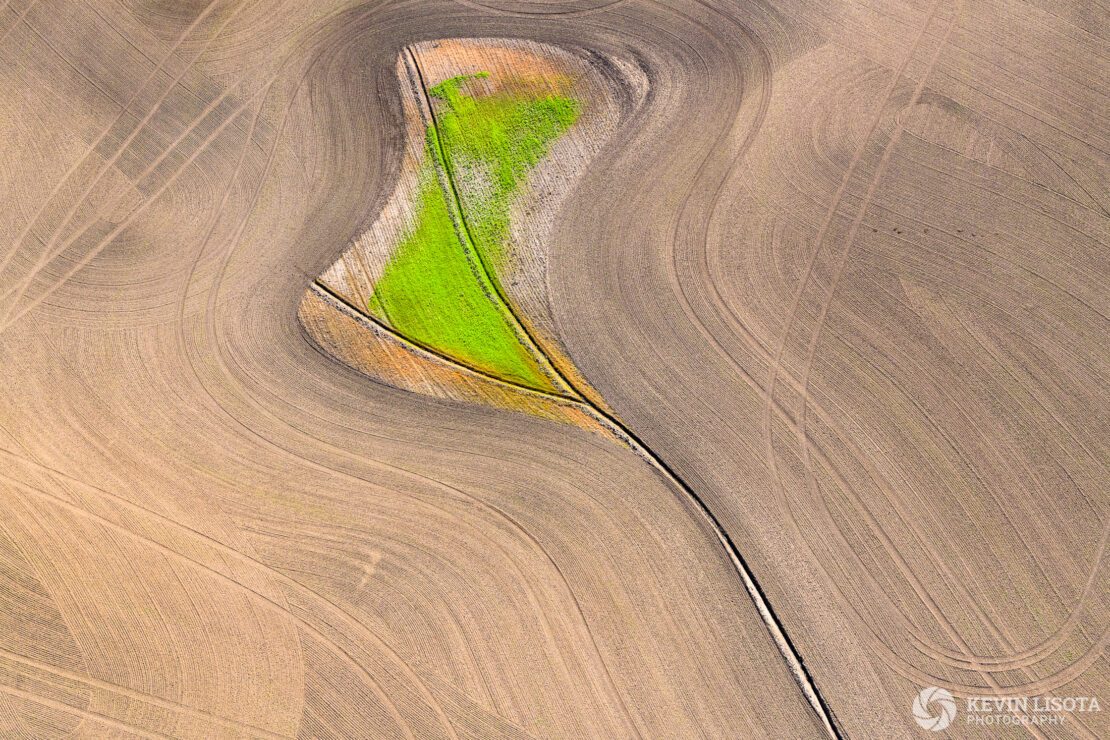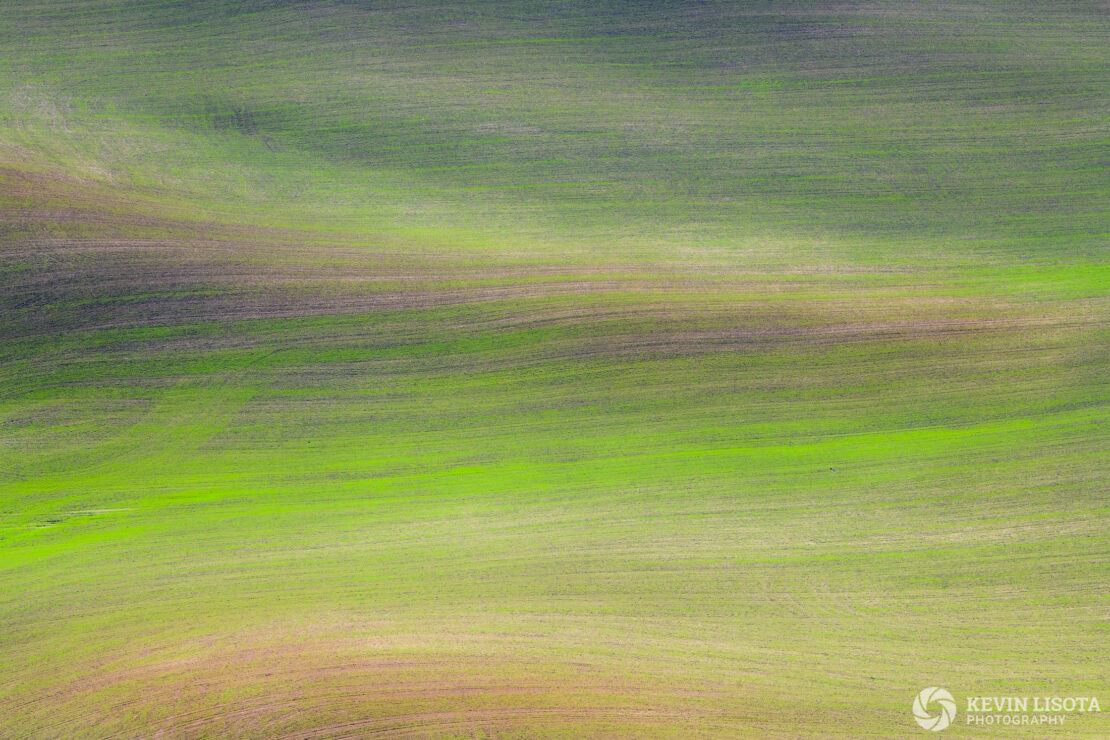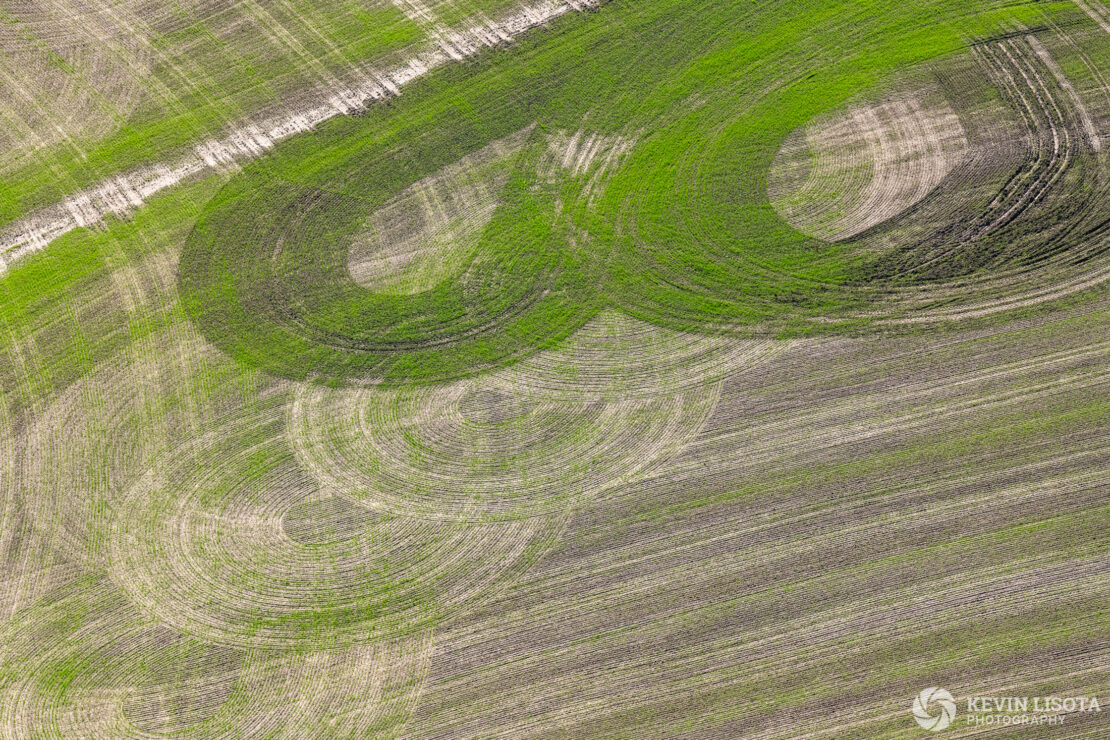 A visit to the Palouse isn't complete with seeing the dramatic gorge of Palouse Falls. While technically outside of the rolling hills of the Palouse, at Palouse Falls the Palouse River drops 200 ft into a gorge of columnar basalt before it makes its way to the Snake River.
For more, please view my gallery of photos from the Palouse.