Get up close with Alaskan brown bears!
Cost
$9,475 USD ($2,500 deposit)
Dates
August 31–September 7, 2024
Activity Level
Moderate – Must be able to board small boats and walk on uneven, wet ground for up to 1/2 mile. Must also be able to cross shallow, running streams with assistance.
Group Size
Open for Registration
Limited to 5 Guests
Join us for a small group Alaskan brown bear photography adventure in Katmai National Park. We have charted a comfortable private yacht that will take us to the remote coastal areas of Katmai, where brown bears will be gorging on salmon as they fatten up for the winter.
We'll venture to shore daily and watch bears fish, clam, and interact up and down the rivers and streams. Often, the bears will be remarkably close, and our guide is there to ensure safety. Our small group, with only five passengers, maximizes your photography opportunities.
In addition to brown bears, wildlife is abundant in this area. We may encounter eagles, foxes, wolves, otters, and many seabirds. We may also spot puffins or whales on our journey from Kodiak.
Accommodations aboard our 58-foot yacht are comfortable, and the food onboard is excellent.
Read more about my experiences photographing Alaskan bears.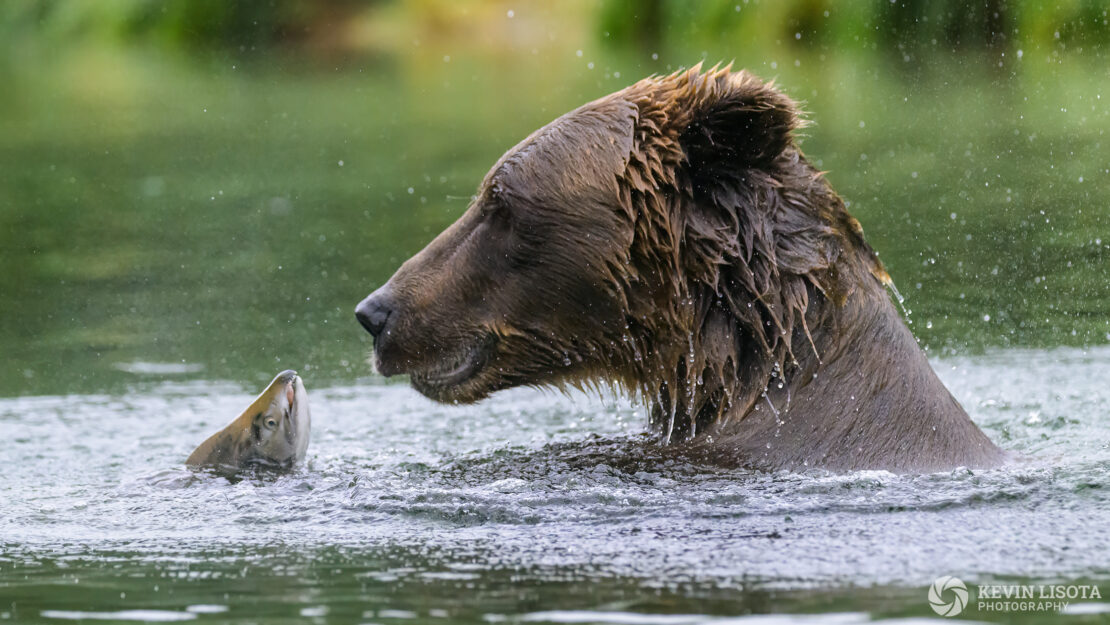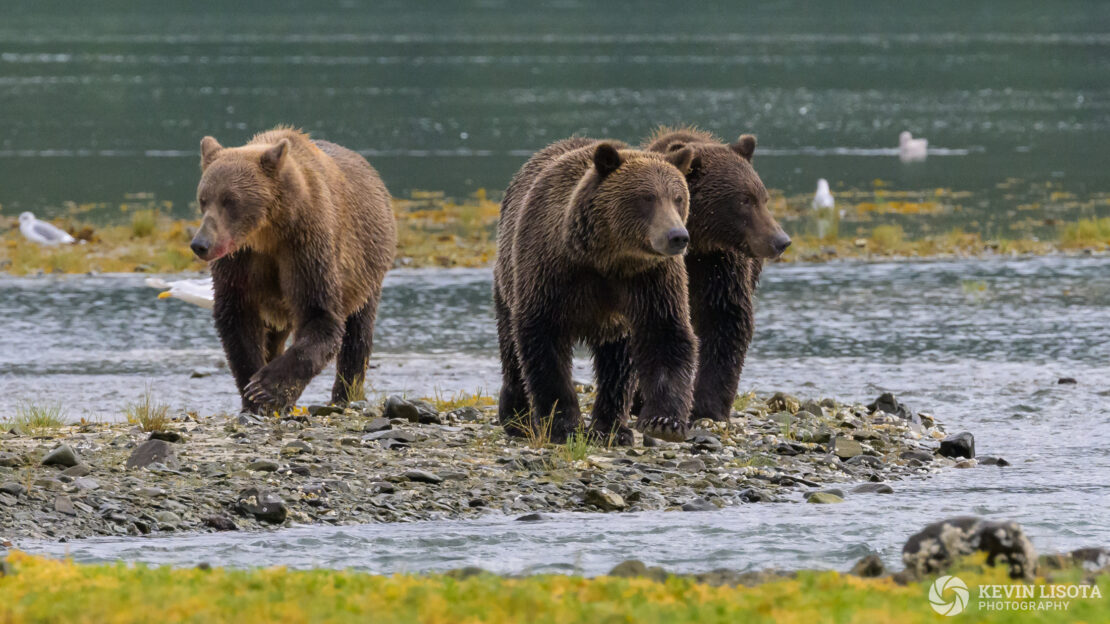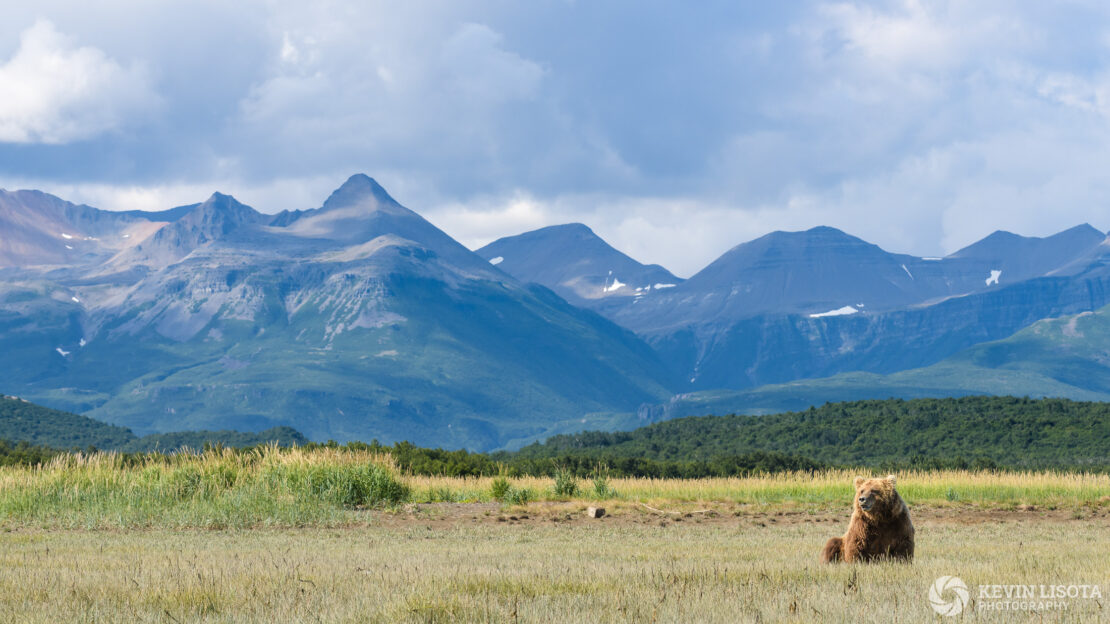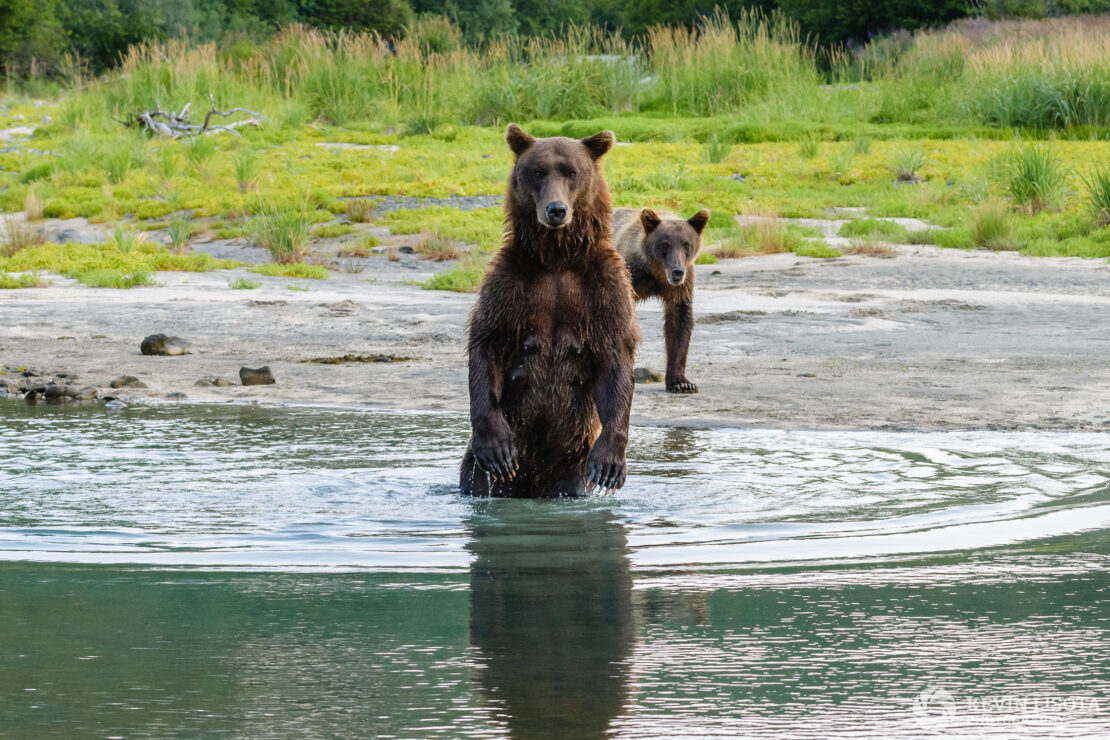 What You Will Learn
Controlling depth of field when multiple animals are in your frame.
Creating compelling wildlife images.
Wildlife composition techniques.
Wildlife image post-processing.
Understanding focus modes.
How to photograph at high ISO.
Why Join This Tour?
This workshop provides a once-in-a-lifetime opportunity to view Alaskan brown bears up close in their native environment. The remoteness of this area means you avoid crowds and maximize your photo opportunities.
No matter your skill level, we'll be there to instruct you on how to get the best photos and improve your wildlife composition skills. We'll also have image reviews onboard the ship, where we can discuss post-processing techniques.
Itinerary
August 31, 2024
You will arrive in Kodiak, Alaska, today. The group will meet at our local area hotel for a group dinner and discuss the tour we are about to embark upon.
September 1, 2024
Transport to St. Herman Harbor, board our yacht, and settle into your stateroom. Join the captain and crew in the pilot house for orientation and safety briefing. Cruise from Kodiak. Along the way, we will stop at massive puffin and kitty-wake rookery. See sea lions, seals, eagles, and much more while cruising. Anchor in the calm, protected waters of one of the many protected bays of Marmot Bay or Kupreanof Straits.
September 2, 2024
Anchor up. We'll have breakfast while cruising through the steep-walled shores of Kupreanof Straits. Time will be taken to view and photograph sea otters and whales and watch for bears walking the rocky shorelines at low tides. You will cross Shelikoff Strait, hopefully catching a glimpse of whales, puffins, dahl porpoises, and sea birds. We will arrive at Katmai National Park, anchor down, and eat lunch. From there, we will launch a skiff and set off to shore to explore for brown bears and more wildlife. In the evening, we will return to the boat for dinner.
September 3–6, 2024
We will be anchored in protected bays. Each day, you will have two shore excursions in our 21-ft. landing craft-style boat and be accompanied by our guides to observe the bears and wildlife in their natural habitat.
The Captain will choose the bays emphasizing bear activity, weather, and tide conditions. These bays may include:
Halo Bay – A spectacular wide open bay with large meadows and a glacial mountainous background. Bears are found eating sedges in the meadows and digging clams along the shoreline during low tides.
Kukak Bay – A large, deep, wide bay, the site of an abandoned clam cannery circa 1923-36, provides hiking along game trails and opportunities to photograph bears eating berries from low bushes, eating sedges along the shoreline, or digging clams. Marine mammals, eagles, and wolves may be sighted.
Kuliak Bay – A deep, narrow, scenic, and secluded bay with close bear activity along the stream and outer shoreline.
Kaflia Bay – Rocky shoreline where bears roll over and pick up rocks to find small crabs and other edibles before salmon arrive in late July.
Geographic Harbor – Deep natural harbor lined with tall basalt cliffs and visible volcanic ash fields from the 1912 Novarupta volcanic eruption. This harbor has spectacular scenery with a large open delta for viewing and photographing bears, birds, and other wildlife.
These bays all have rivers or streams with salmon returning from late July through September.
These daily guided shore-based activities include a short skiff ride to the beach. They may include photography, bear viewing, wildlife viewing, birding, beach combing, tidal pool exploration, plus coastal cruising aboard Single Star. Each day's activities are based on the current weather, tide, currents, and wildlife activity. All shore-based excursions are guided.
September 7, 2024
After an early morning shore excursion, a seaplane will pick us up for a flight back to Kodiak. We'll provide transport to the Kodiak airport or local area lodging.
Aboard the Single Star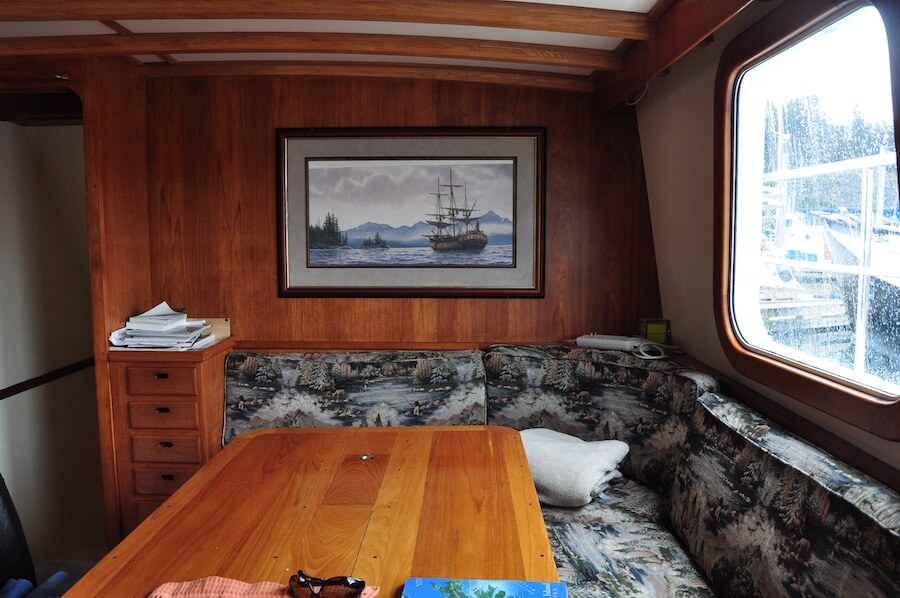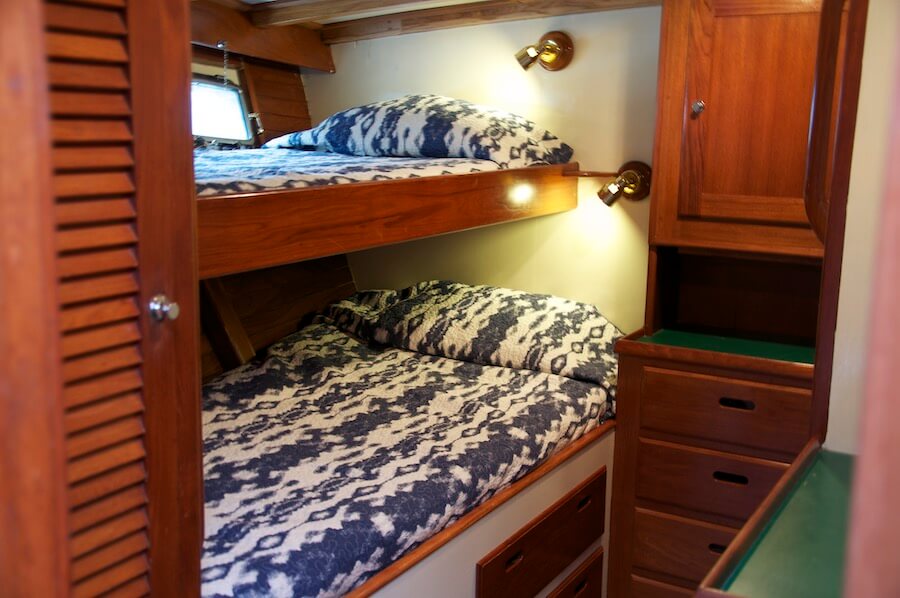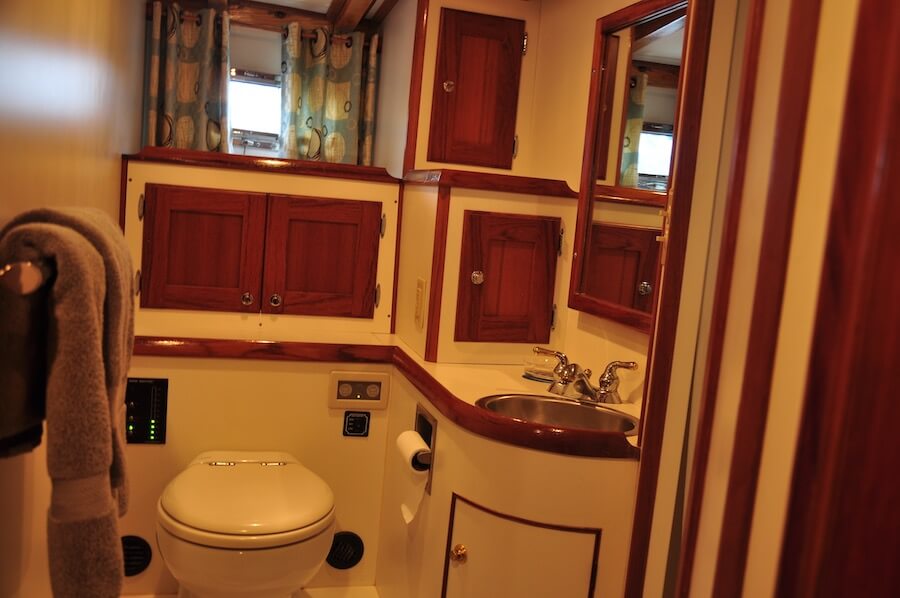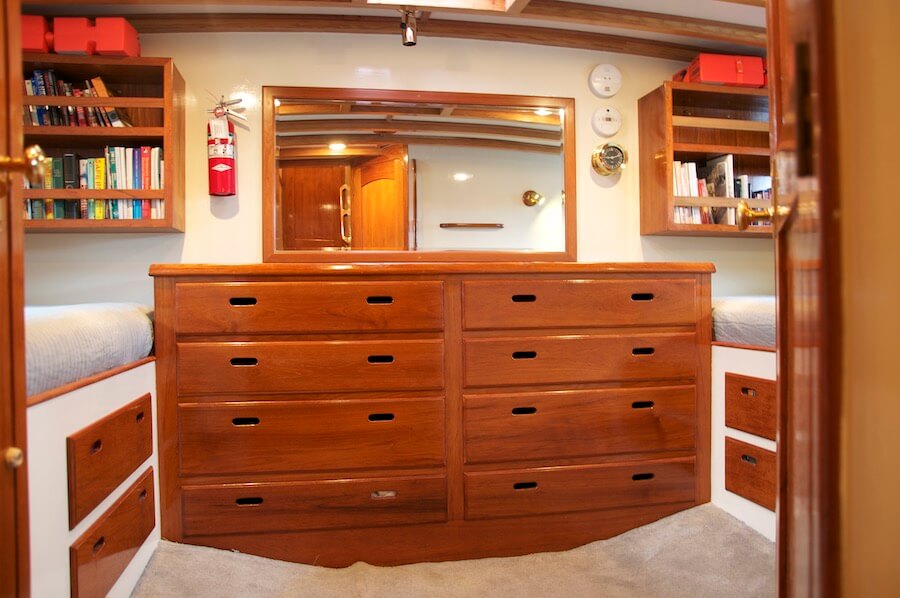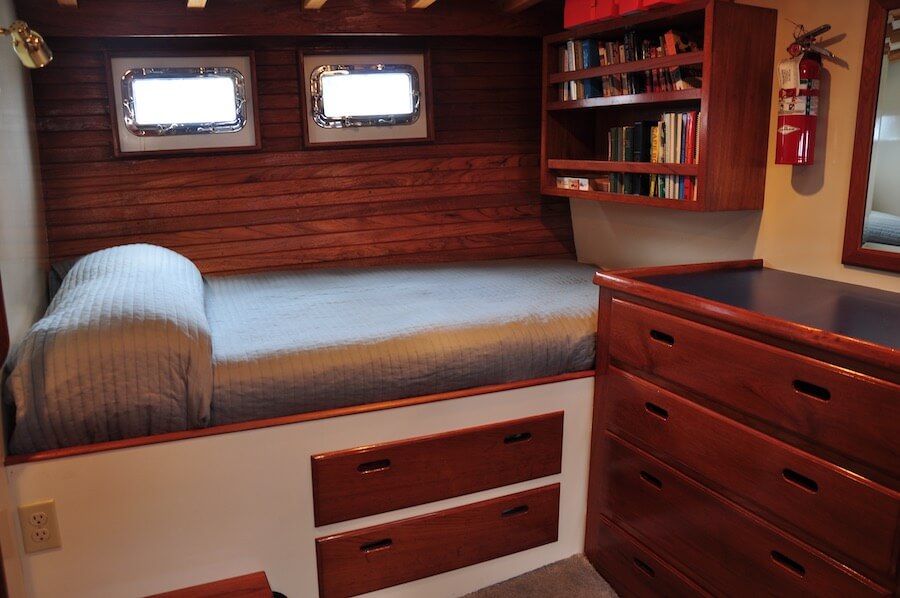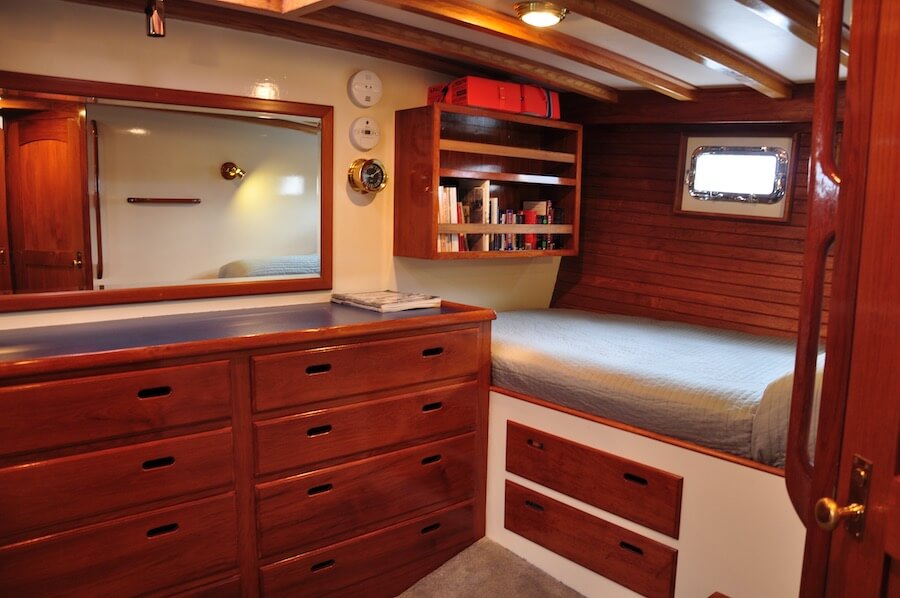 What's Included
Double occupancy accommodation on the yacht. Single occupancy is available at the Kodiak hotel for an additional cost.
Ground and sea transportation.
All meals
Instruction and image reviews from Kevin Lisota.
What's Not Included
Transportation to and from Kodiak, Alaska.
Return seaplane flight to Kodiak.
Travel evacuation insurance (mandatory).
Travel medical and trip cancellation insurance(recommended).
Alcoholic beverages.
Items of a personal nature and anything not outlined as included.
Gratuities for the ship's crew.