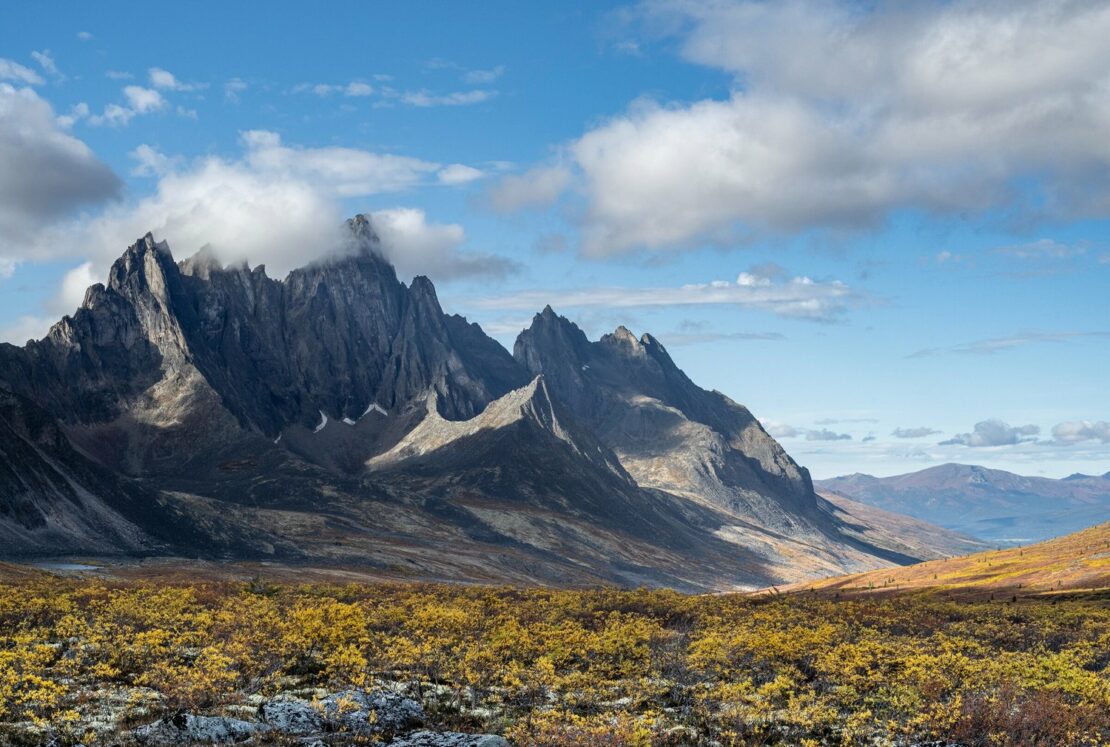 Spectacular autumn scenery in the mountainous Canadian Arctic.
Location
Yukon Territory, Canada
Cost
$6,895 USD ($2,000 deposit)
Dates
August 31 – September 6, 2025
Activity Level
Moderate – You must be able to carry your pack in a rugged alpine environment for up to two miles at 7,000' elevation.
Group Size
Open for Registrations
Limited to 6 Guests
Tombstone Territorial Park is located just south of the Arctic Circle. The area encompasses a vast area of rugged mountain peaks and permafrost landforms. While the park is beautiful all year, it is spectacular during the very short autumn season when its varied flora erupts in shades of crimson and yellow. We have timed our visit to Tombstone to coincide! Join us and our local guides as we seek out the most expansive landscapes and even (if we are lucky!) the dancing aurora borealis.
We've arranged for the perfect base camp in this region. It is comfortably outfitted with a wall tent for meals, personal tents for sleeping, and plenty of home-cooked hot food and drinks to keep you warm and refreshed. Our priority during our nights of camping is the aurora.
Talus Lake is a fantastic wilderness lake just beneath the jagged peaks of Tombstone Mountain. This is a separate camp, miles from anywhere, and requires a 15-mile hike or helicopter flight. Our outfitters will arrange a helicopter to fly us in, and they will set up camp at Talus Lake and provide all the cooking. We have a window of three days and two nights from our base camp for this opportunity. Weather permitting, we'll traverse the park on foot, by vehicle, and by helicopter—and you will have photographic opportunities from every angle.
This workshop begins and ends in Dawson City. Bring your camera and a sense of adventure for this journey into an area of the Yukon very few people get to experience!
Our outfitter for this adventure carries all required permits and certifications.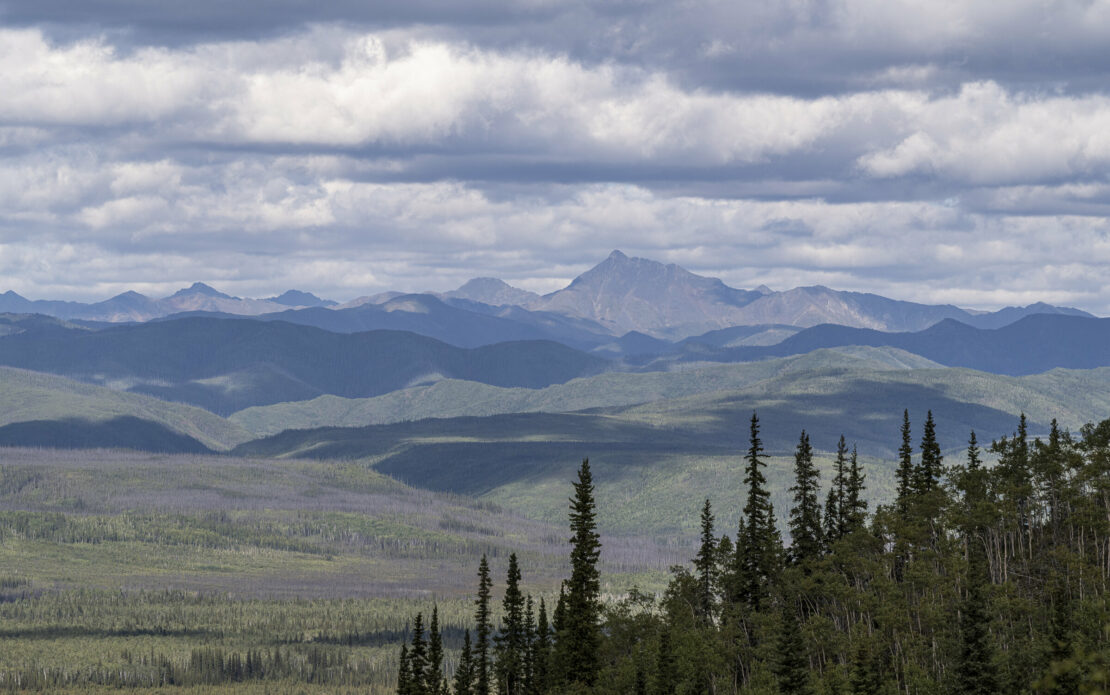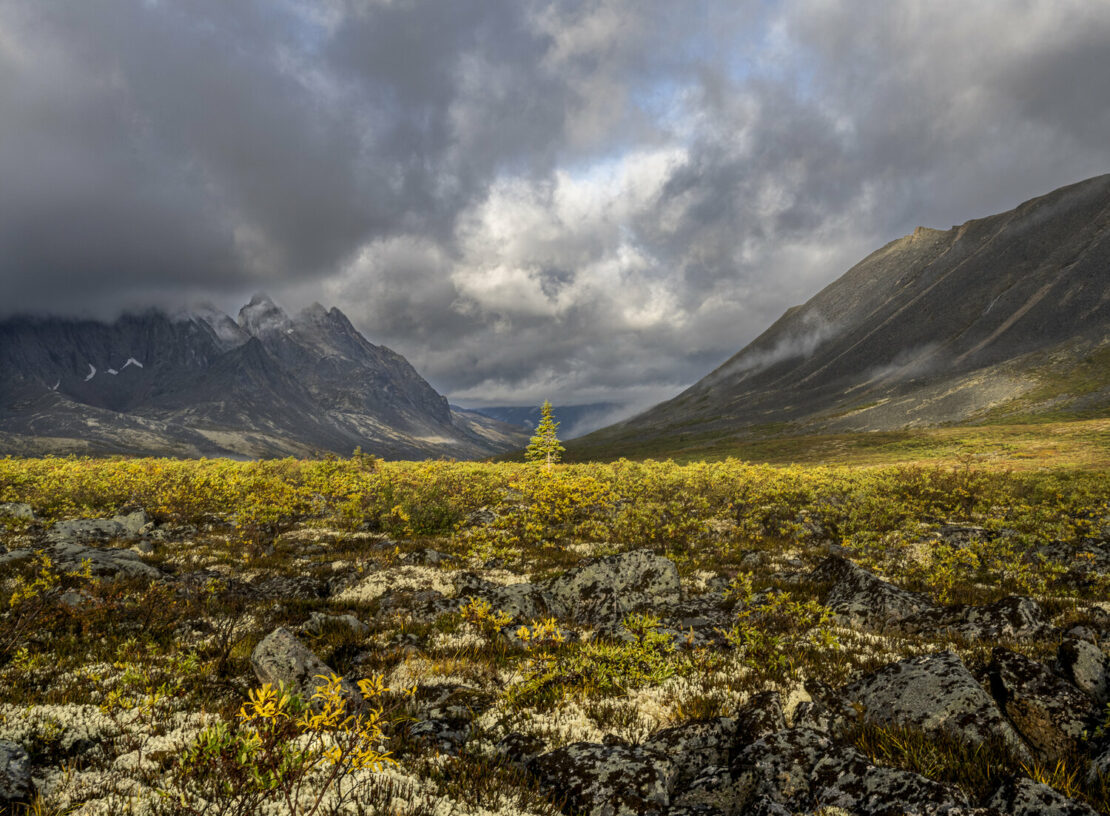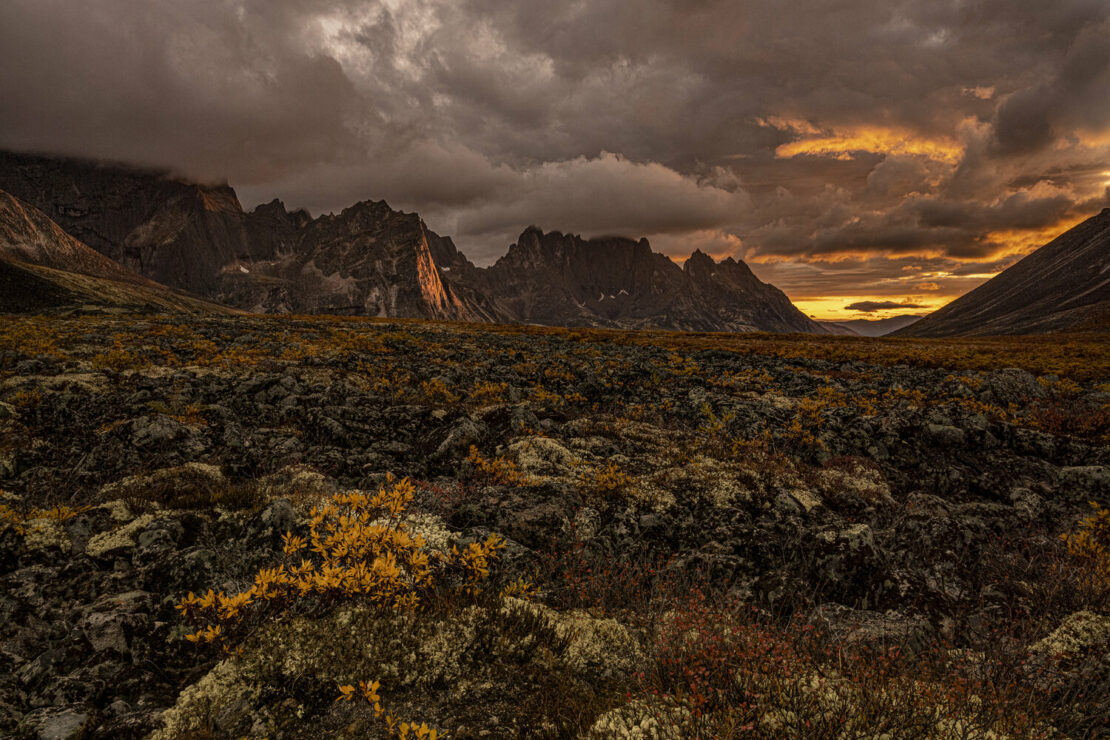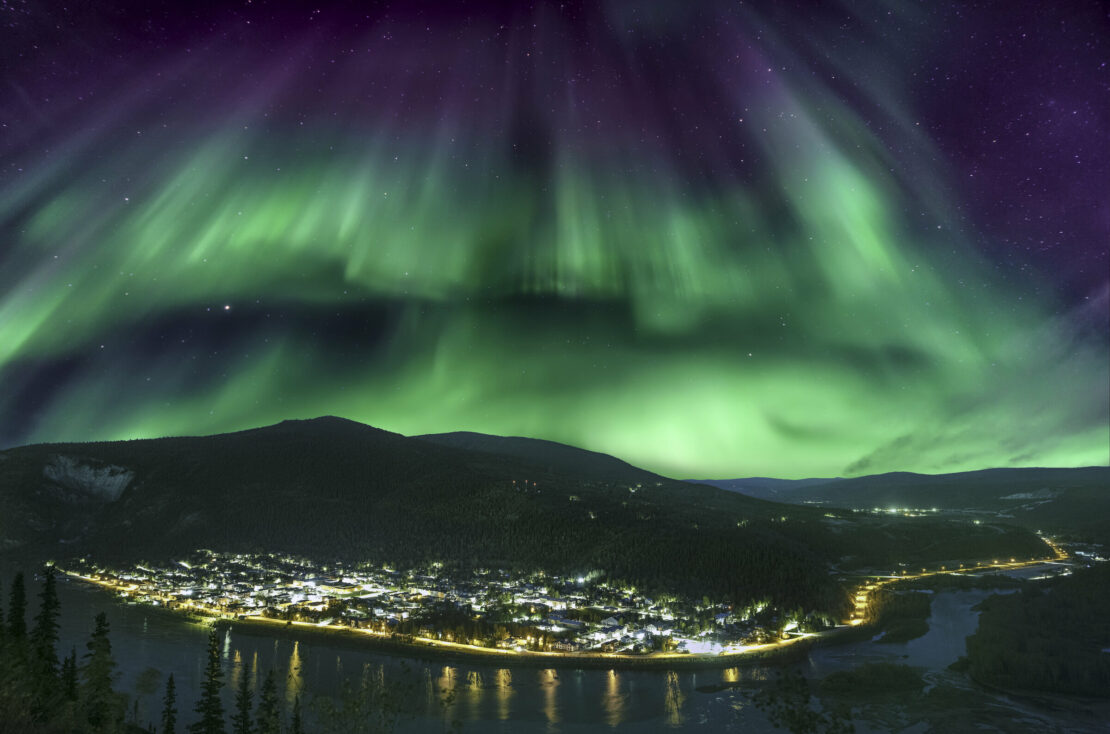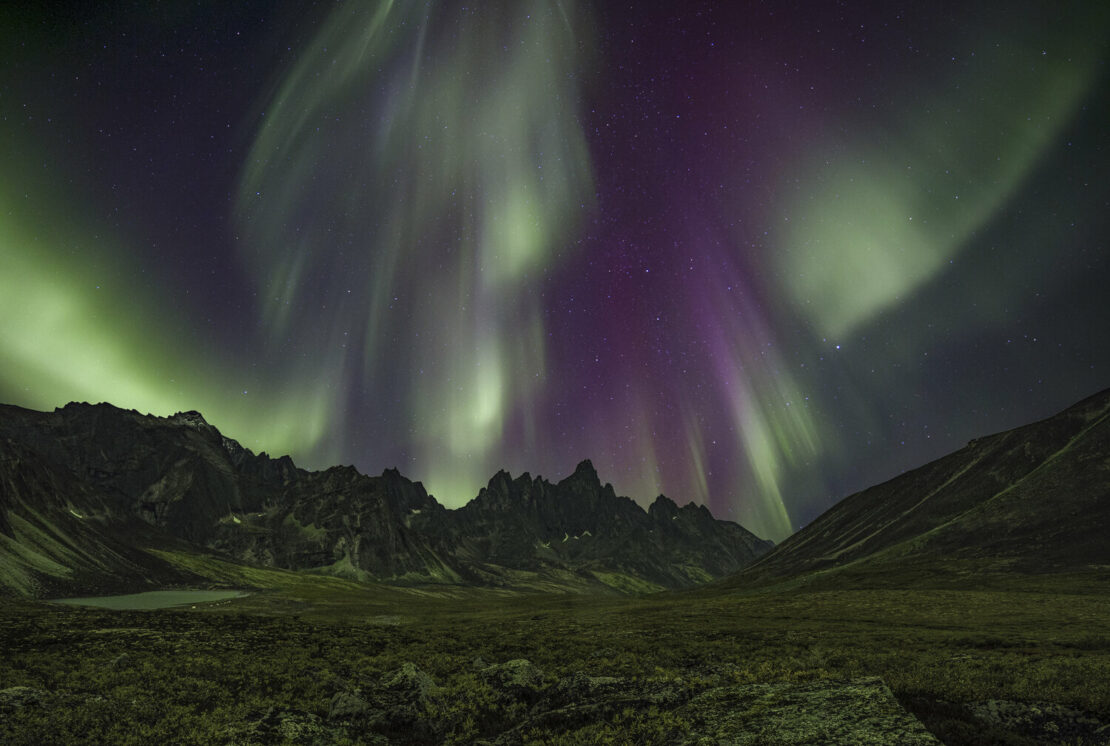 Itinerary
August 31, 2025
Today, you will fly into Dawson City from Whitehorse, Canada. You'll be met at the airport and transferred to the hotel. After a meet-and-greet and dinner, we'll visit one of several local vantage points to photograph the northern lights (weather permitting).
September 1, 2025
After a hearty breakfast, we'll begin our adventure into Tombstone Provincial Park. Our drive will meander through pine-covered foothills, then wind up to the steep snow-covered mountains marking the park's entrance. We should see greens fade to light green and yellow as we gain elevation. We'll begin photographing along the highway at one of many potential locations before we reach our base camp. Once in camp, everyone will have time to unpack and place their gear and luggage in their tent. Each tent will be equipped for rain, with a nice thick sleeping pad and sleeping bag. We'll have time to eat dinner in camp before heading out (weather permitting) for more night photography.
If the weather cooperates, we'll fly straight into Talus Lake on this first day! We would spend three days and two nights at Talus Lake before flying back to our base camp for the remainder of the nights.
September 2-4, 2025
We will have much to explore inside the park and further north in the vast tundra. There are no other towns here, just wilderness. We have also scheduled a helicopter to take us up into the park's high peaks, including Tombstone Mountain.
Mornings will come early, as we'll seek to photograph sunrises, but don't worry, there will be plenty of hot coffee! After daybreak, we'll have a hearty breakfast before setting out for a day of exploration. We'll keep our schedule flexible to take advantage of the best light, but a hot dinner will always await us when we return.
September 5, 2025
If weather permits, we'll take in one final sunrise from camp before packing up and driving back to Dawson City. We'll be ready for our first hot showers and a little downtime to review images. After a group image review, we'll enjoy one last dinner together at a restaurant in Dawson.
September 6, 2025
The workshop concludes after breakfast, and you can schedule your flight back to Whitehorse anytime. You will be provided with a shuttle to the airport in Dawson.
What's Included
Double occupancy lodging (Single occupancy is only available at the Dawson City Hotel).
All meals.
Fully outfitted base camp.
Photographic guidance and instruction from Kevin Lisota
All ground and air transportation during the workshop.
What's Not Included
Air travel to and from Dawson City.
Passport and visa fees (if applicable).
Items of a personal nature such as laundry and alcoholic beverages.
Medical Evacuation Insurance (required).
Travel Medical and Trip Cancelation Insurance (optional, but recommended).
Anything else specifically not listed as included.