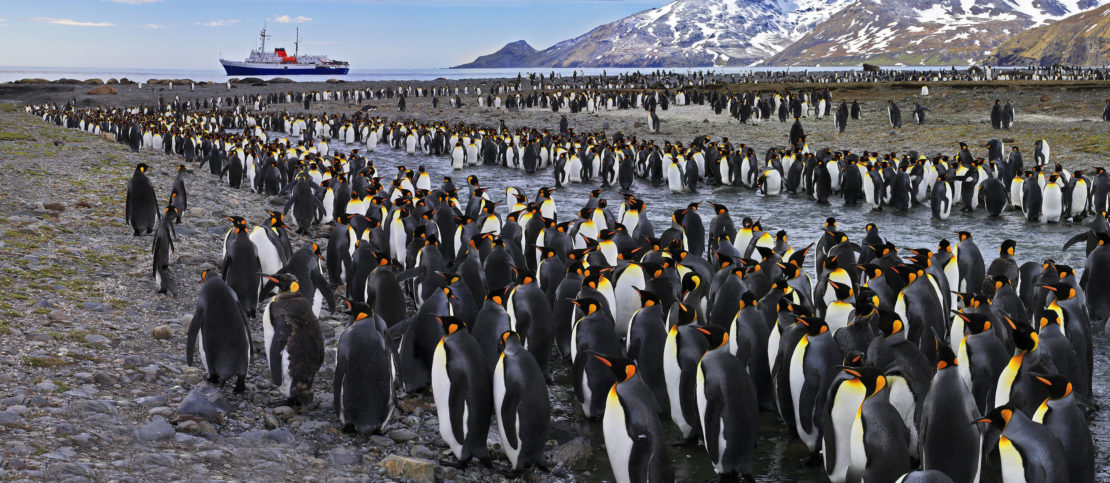 Join me and Muench Workshops for a Southern Ocean adventure like no other! On this all-inclusive 22-day journey, we'll experience the best that the region has to offer, including the subantarctic Falkland Islands, South Georgia, and the Antarctic peninsula. This trip has it all! We'll encounter diverse and abundant wildlife, be awed by expansive landscapes, and visit historic sites that evoke the days of early exploration.
Ten photo pros and eight naturalists onboard our private ship. More personal instruction, attention, and more inspiration to hone your craft.
We limit this workshop to under 75 guests maximum—so you'll feel welcome and cared for—instead of being one among hundreds on a tourist ship.
We go where other ships can't, so you can capture more unique, amazing photographs. We have more landings and excursions and you can be on every one of them, every time.
Single occupancy and double occupancy cabins available.
Location
Falkland Islands, South Georgia Islands, and Antarctica
Cost
Based on cabin selection
Dates
Oct 12, 2022 - Nov 3, 2022
Activity Level
Moderate - You must be able to embark and disembark zodiacs in possibly rough waves and you must be able to handle walking in snow and on possibly slippery, uneven ground.
Your Pros
Andy Williams, Marc Muench, Kevin Pepper, Lisa LaPointe, Richard Bernabe, Michael Strickland, Kevin Lisota, Guts Swanepoel, Toast Coetzer, Jack Baldelli, Ann Muscat, and our team of 5 Expedition Leaders & Naturalists
Group Size
75 participant maximum