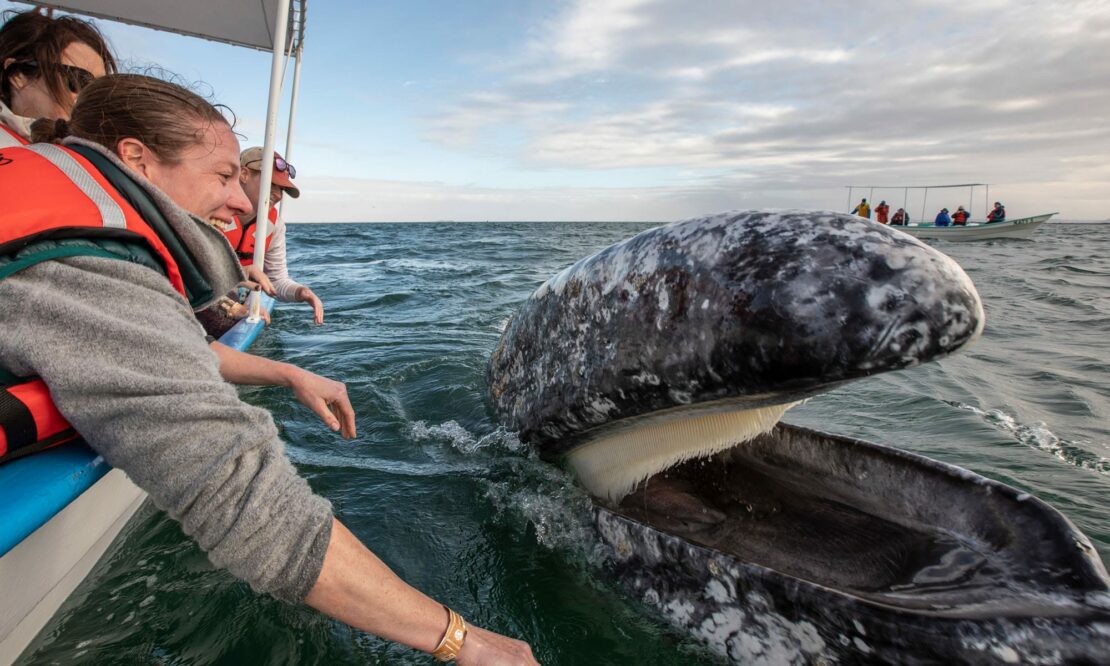 A once-in-a-lifetime whale adventure!
Location
Baja California, Mexico
Cost
$6,995 USD ($2,500 deposit)
Activity Level
Moderate – Should be able to walk on uneven terrain and get in and out of small boats. Snorkeling is optional.
Group Size
Open for Registration
Limited to 5 Guests
Mexico's Baja California is home to one of the world's most unique whale encounters. After summers feeding in Alaska, gray whales head to the San Ignacio Lagoon in Baja to give birth and nurse their calves. For an unknown reason, some gray whales are curious and crave human interaction. When and how they interact with us is up to them, but they frequently approach the pangas(small boats) to be caressed, stroked, and even kissed.
While with the gray whales, you'll stay at a luxury tent camp at the ocean's edge. You'll photograph and interact with these majestic creatures, and your wide-angle lens might be handy for eyeball pictures just a few feet away.
You'll also spend four days aboard a private expedition yacht exploring the Mechudo Corridor between La Paz and Loreto. Our goal is to encounter the earth's most enormous creatures, blue whales and their calves. Your photo opportunities are many, as we'll likely see humpbacks, huge pods of dolphins, giant fin-back whales, and, if we're lucky, orcas and sperm whales. A spotter aircraft will support the yacht to maximize our chances of encountering and photographing these marine creatures.
You'll also have the opportunity to snorkel with whale sharks and sea lions, so bring your GoPro, or we can arrange a GoPro rental for you. There will also be chances for kayaking, paddle boarding, scuba diving, or shore excursions.
Join us for the ultimate whale and photography adventure in Baja California!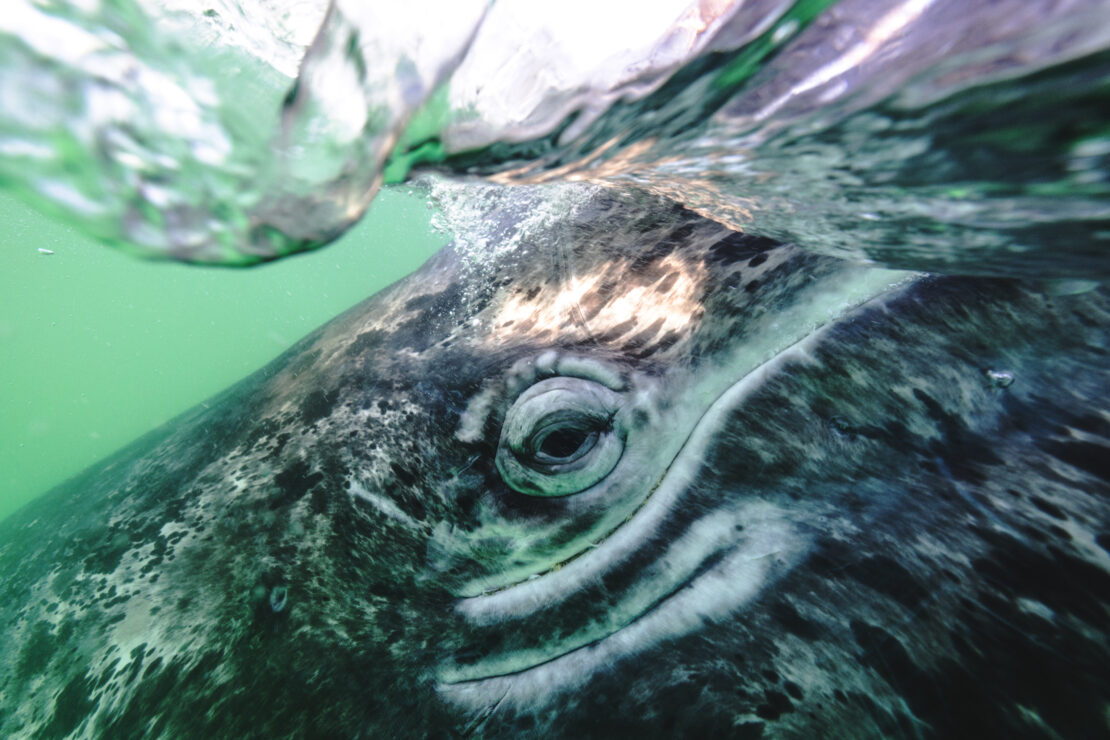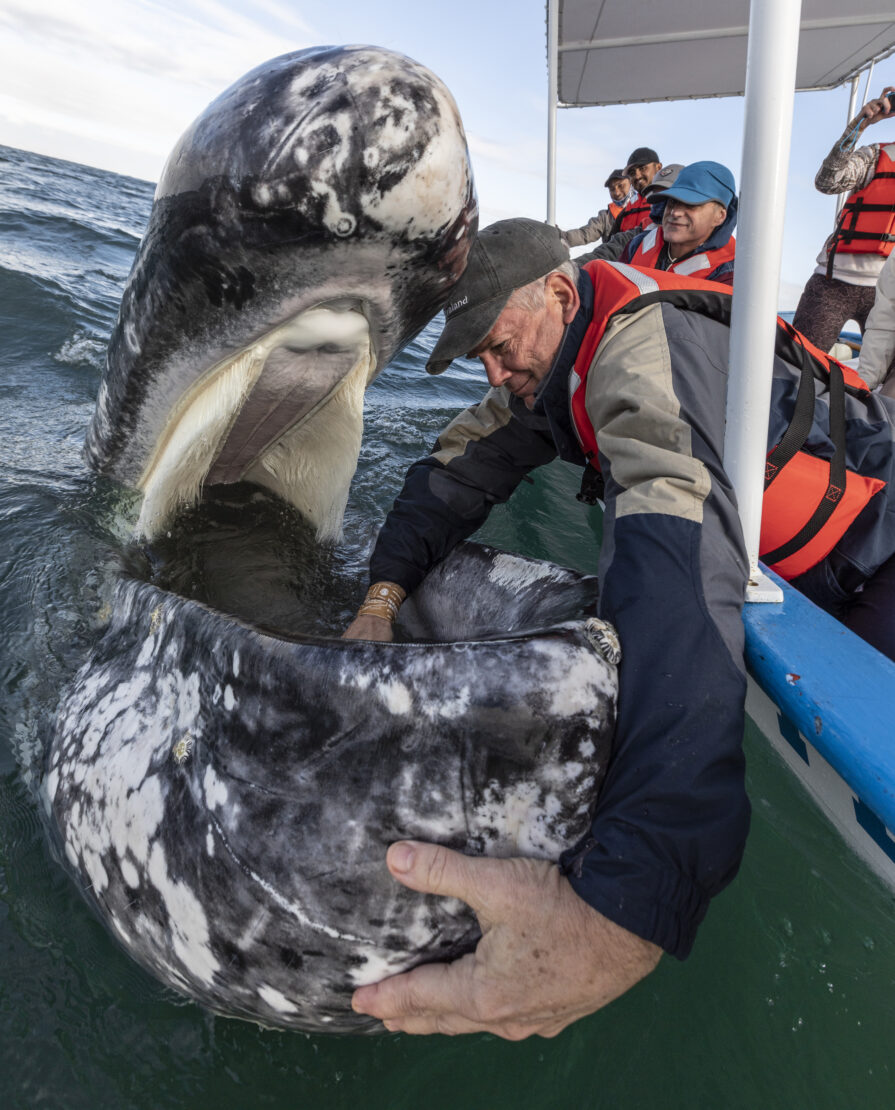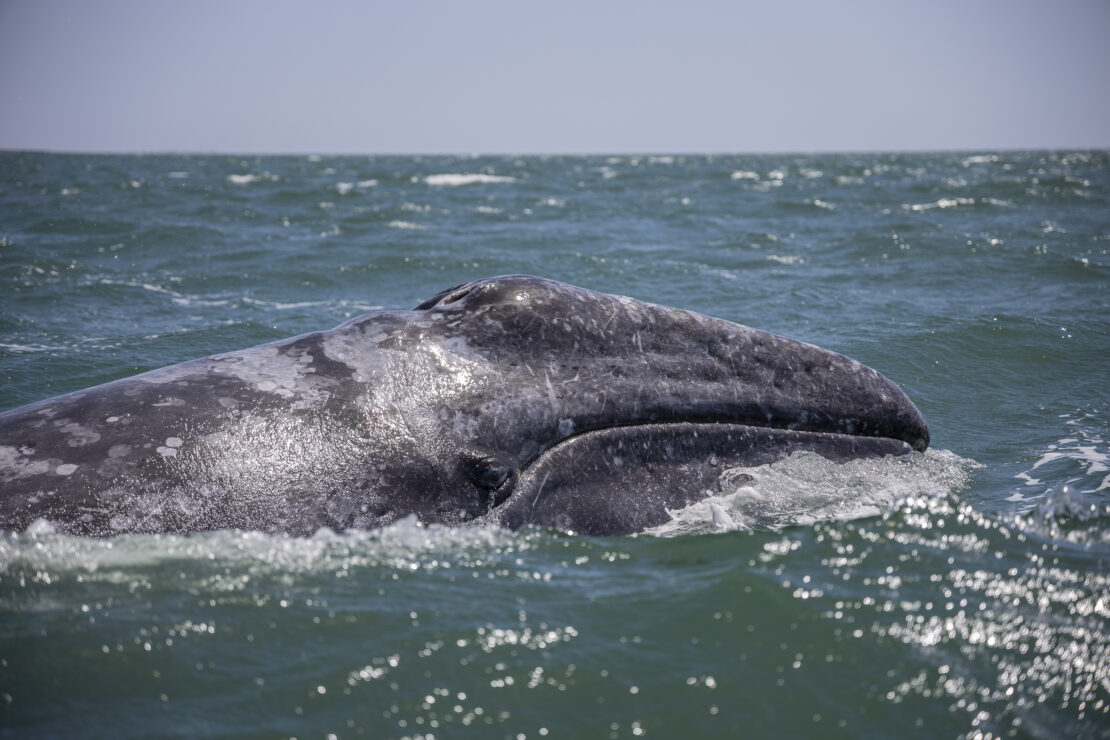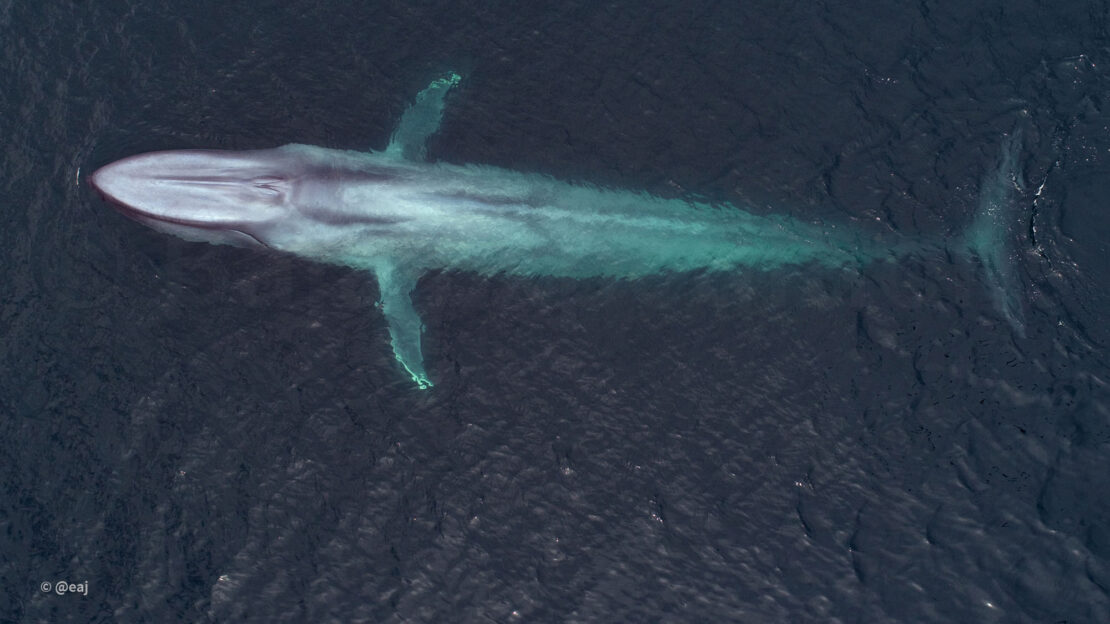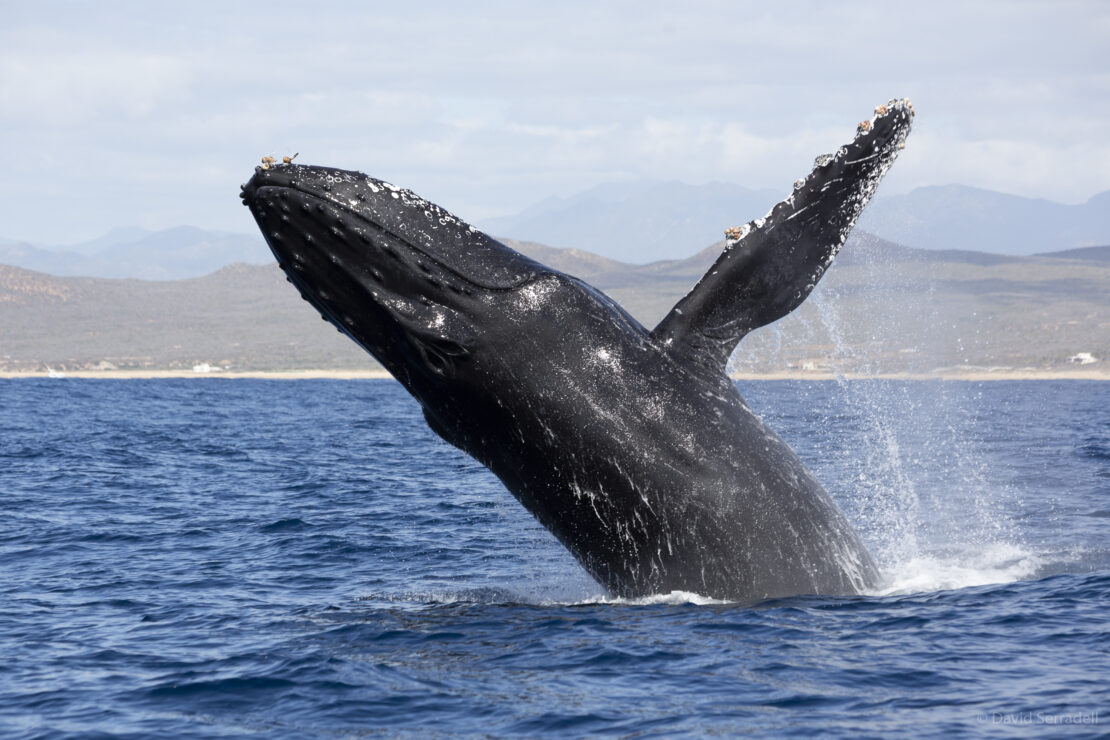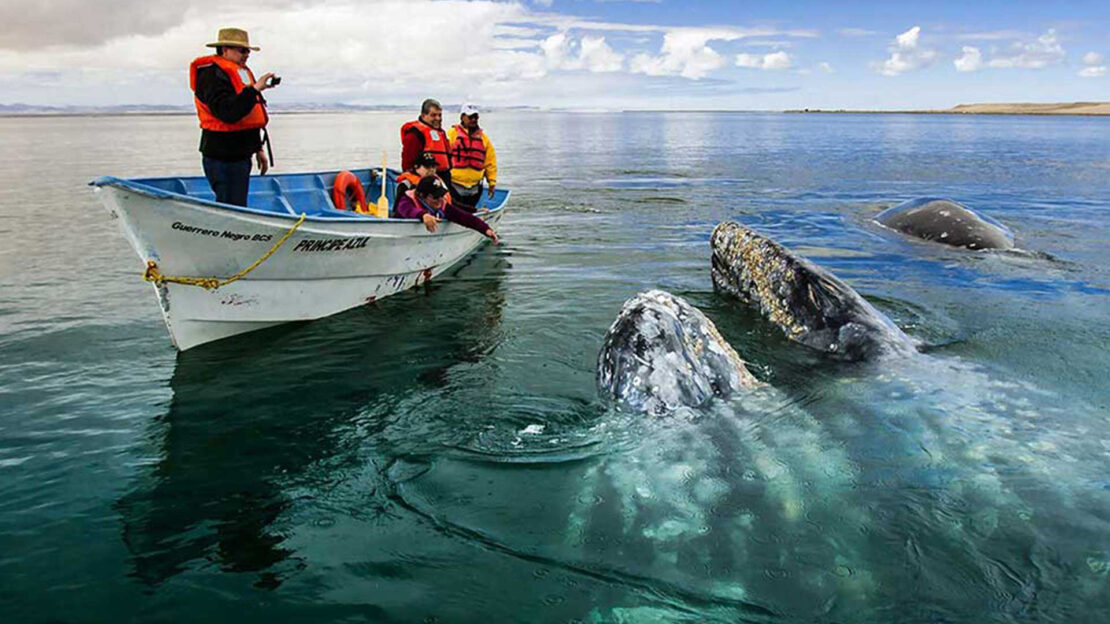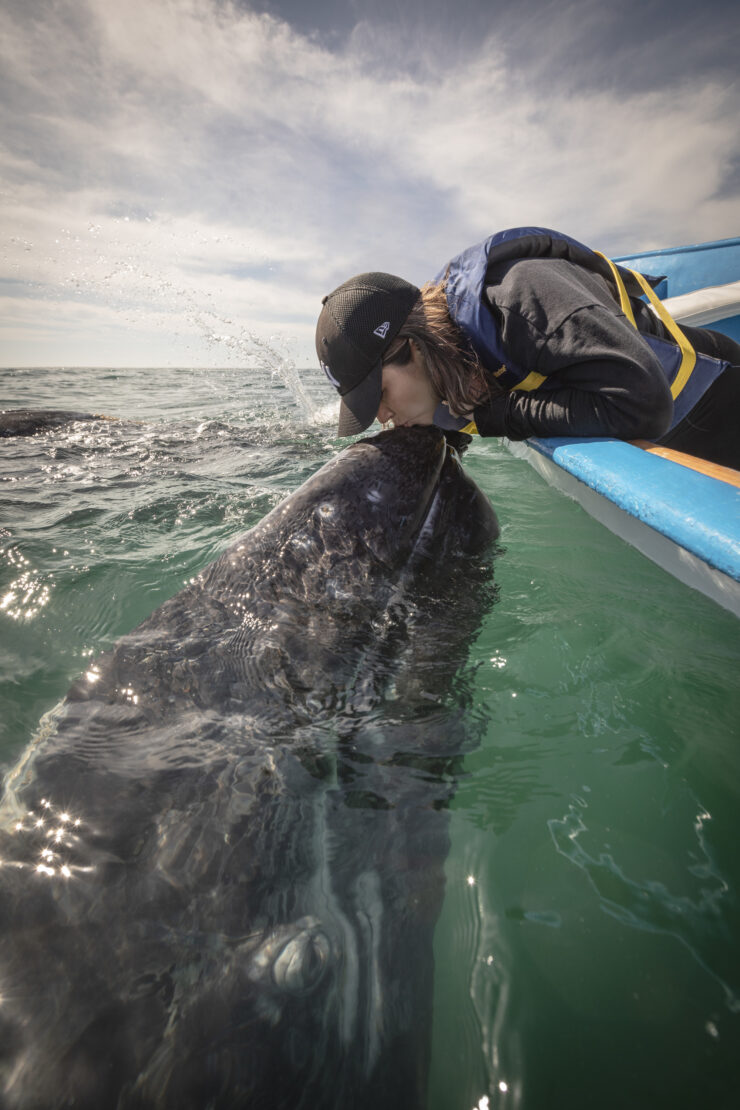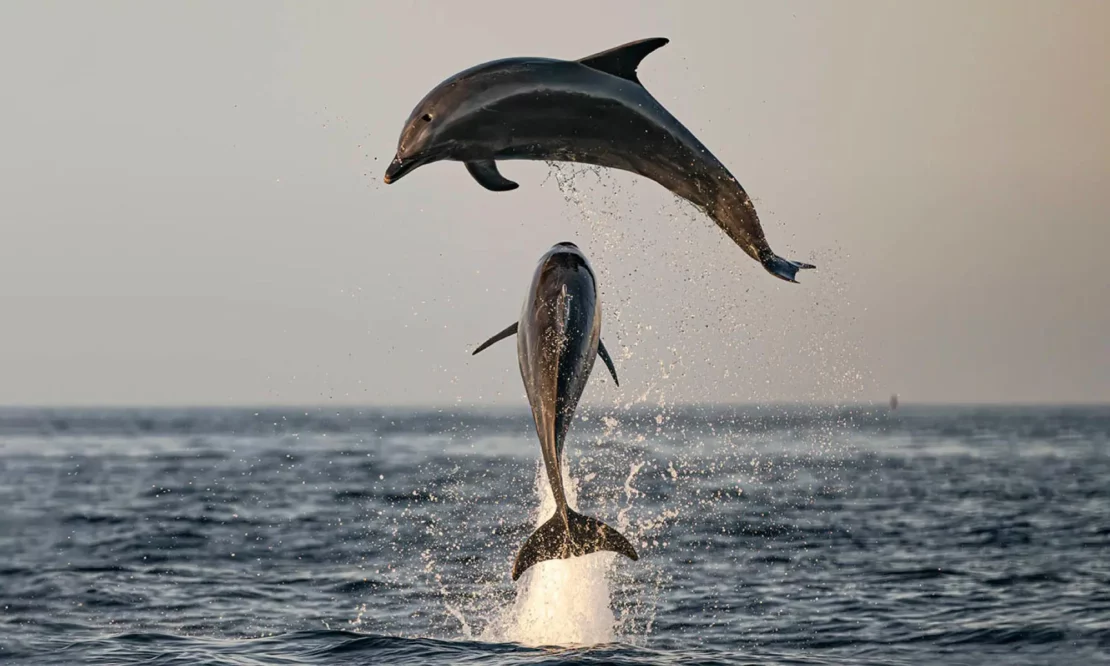 ---
Itinerary
Thursday, February 8, 2024
Arrive in Cabo San Lucas (SJD) by 4:00 PM. Check in to our hotel in Cabo, followed by a welcome dinner with the group, where we'll discuss our upcoming adventure.
Friday, February 9, 2024
We'll begin our whale-watching adventure, departing San Jose del Cabo for a 5-hour boat ride looking for humpback whales. After our whale-watching cruise, we'll transfer to La Paz via coach—dinner and overnight at our hotel in La Paz.
Saturday, February 10, 2024
After breakfast, if the weather cooperates, we'll head out for a morning snorkeling session with enormous and docile whale sharks. We'll have a beach lunch and a chance to relax on Isla Espiritu Santo, a UNESCO World Heritage Site, followed by an afternoon snorkeling excursion with sea lions. We'll then board our 116-ft expedition yacht, our home at sea for the next few days.
Sunday, February 11 – Monday, February 12, 2024
We're at sea, heading north towards Loreto to explore the Mechudo Corridor. Our goal is intimate encounters with the earth's largest animal, blue whales, and their new calves. We also hope to encounter more humpbacks, huge pods of dolphins, giant fin-back whales, and, if we're lucky, orcas or sperm whales.
Our yacht is supported by a spotter aircraft, which will help us find the action in the Mechudo Corridor. While onboard, you can take advantage of snorkeling, scuba diving, kayaking, paddling, and shore expeditions. We'll also have time for image reviews and instruction.
Tuesday, February 13, 2024
Our yacht arrives back in La Paz. We have a 1.5-hour afternoon flight to San Ignacio Lagoon, home to the world's friendliest gray whales and our luxury camp. We'll have a camp orientation, dinner, and a chance to relax and enjoy our camp.
Wednesday, February 14 – Thursday, February 15, 2024
We'll wake early on both days for breakfast and two gray whale-watching encounters. After a lunch break, we'll have another session with the gray whales. After our afternoon whale watching each day, you can opt for kayaking, paddle boarding, or a walk in the desert. Evenings will have a cocktail hour around the fire pit, with dinner and evening presentations by one of the naturalists.
Friday, February 16, 2024
We'll have one more early breakfast at the camp and our final session with the gray whales. We'll then fly back on our 1.5-hour return to Cabo. We'll arrive at the Fbo executive terminal at San Jose del Cabo, with shuttles to either the airport terminal or back to Cabo San Lucas if you stay longer. We recommend not booking your return flight home before 3:00 PM on this day.
Accommodations
We've arranged unique accommodations on this trip to make your visit to Baja comfortable and memorable. Our expedition ship and luxury tents are double occupancy. We'll match you with an appropriate roommate if you are traveling alone.
Your first two nights are spent in small boutique hotels in Cabo San Lucas and La Paz. The hotel in Cabo is single occupancy, and the hotel in La Paz is double occupancy.
Private Expedition Yacht
We'll be aboard a 116-foot yacht accommodating 12 guests in 6 suites. Our photography group will occupy half of the ship. The yacht features a main lounge and dining room with a wrap-around view, a large water-level platform, a sky lounge, a sun deck, and even a crow's nest. Rooms are double occupancy and can be configured with a king or two double beds.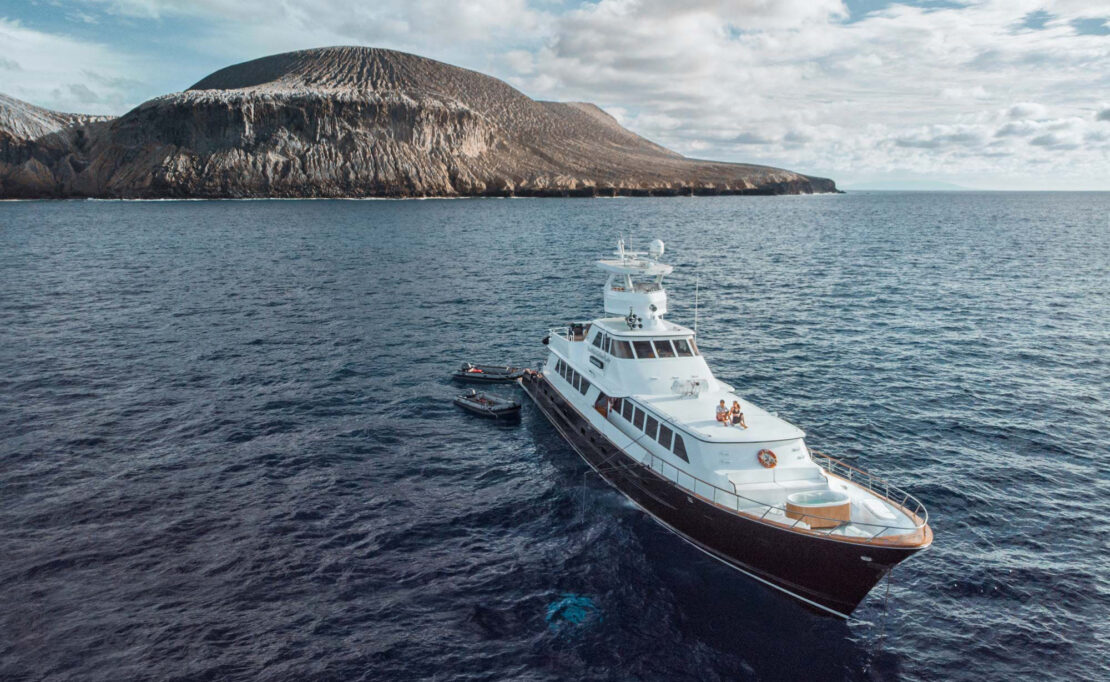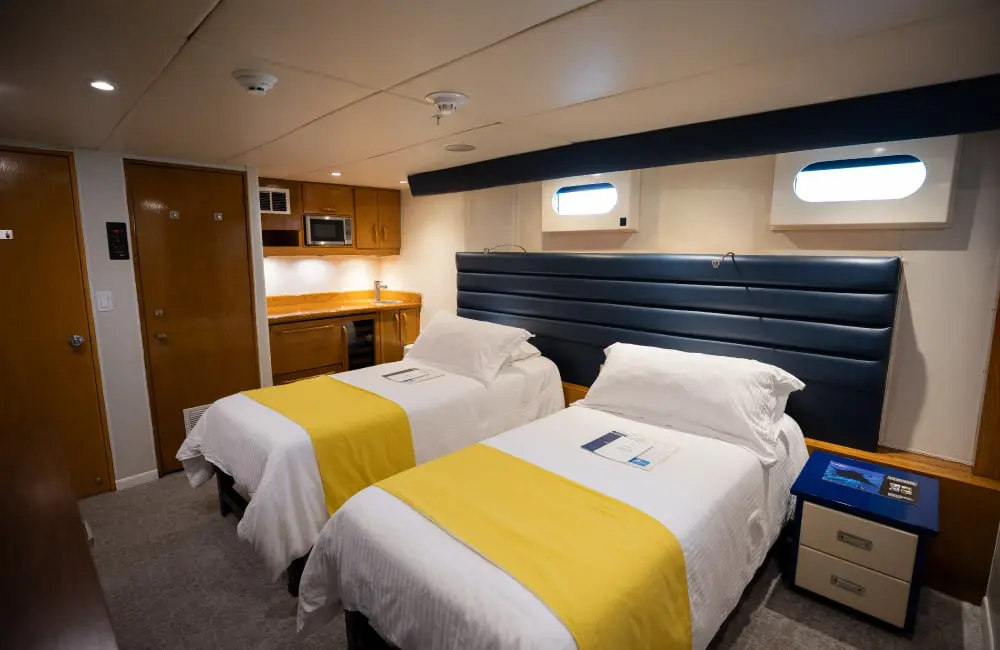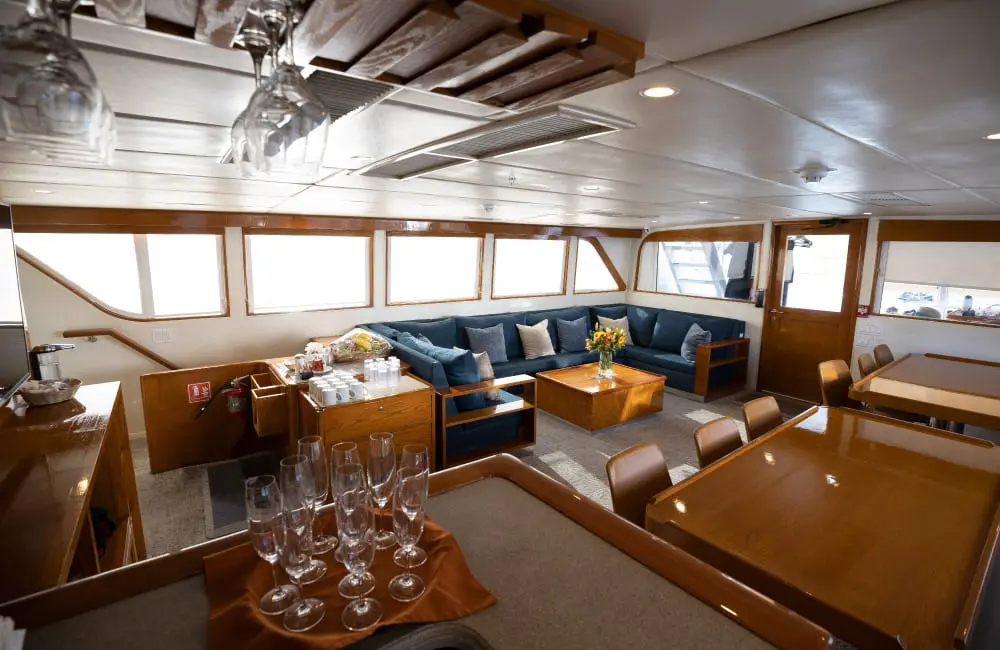 Luxury Tent Camping
We'll camp in the desert, right at the ocean's edge. But these tents are more like a pop-up hotel than a camp. Tents are heated, insulated, and windproof, with real beds, ensuite bathrooms and showers, hot and cold running water with good pressure, a dresser, 24-hour power, and a separate sitting area with a couch and easy chairs. Our camp has a bar and lounge tent, and wifi is available throughout the camp. Tents are double occupancy and can be configured with a king or two double beds.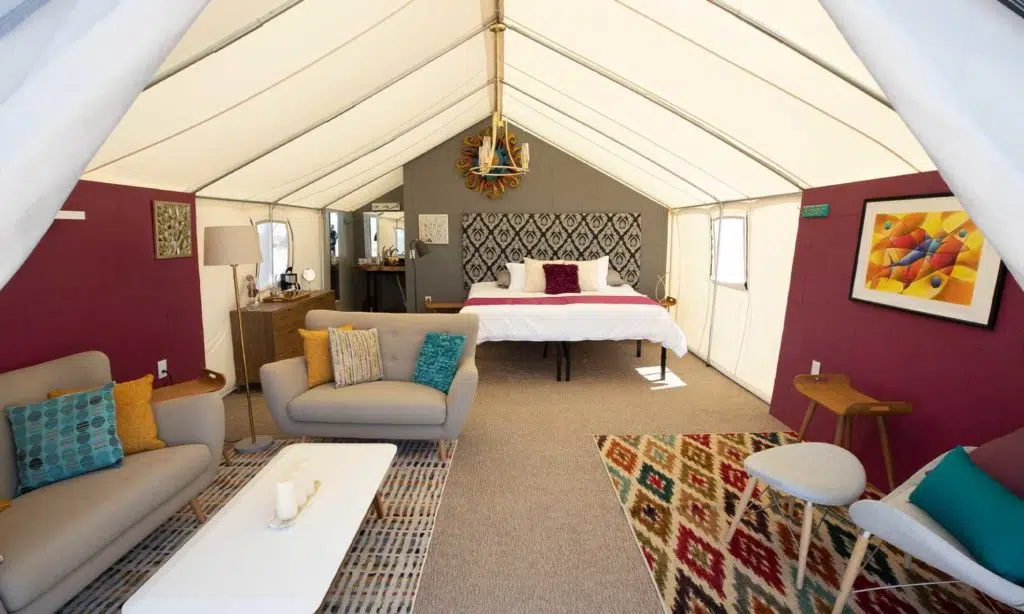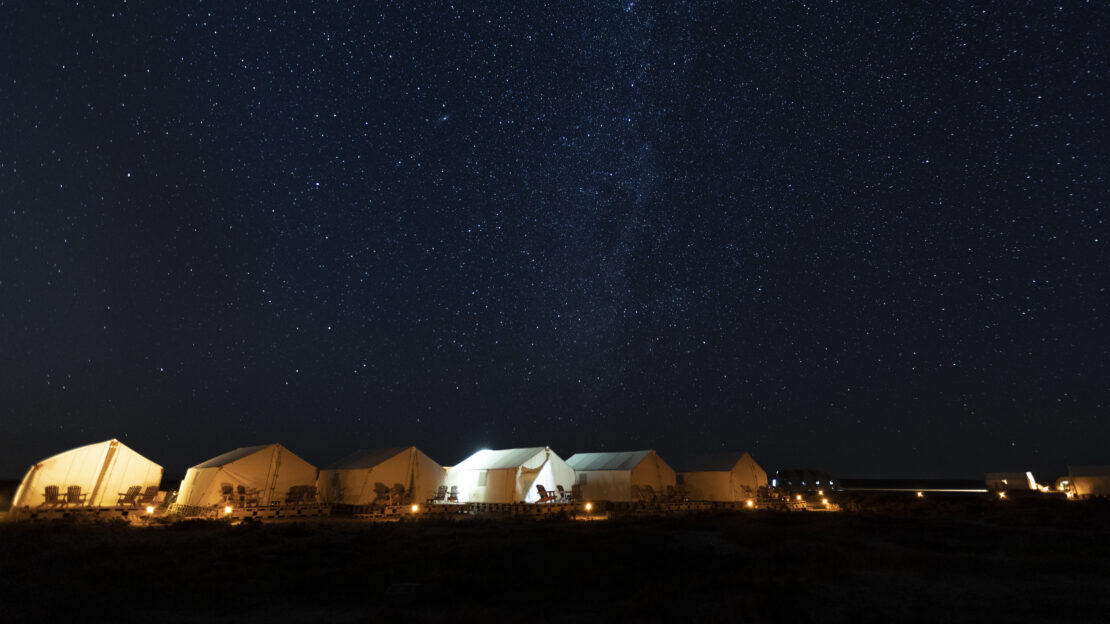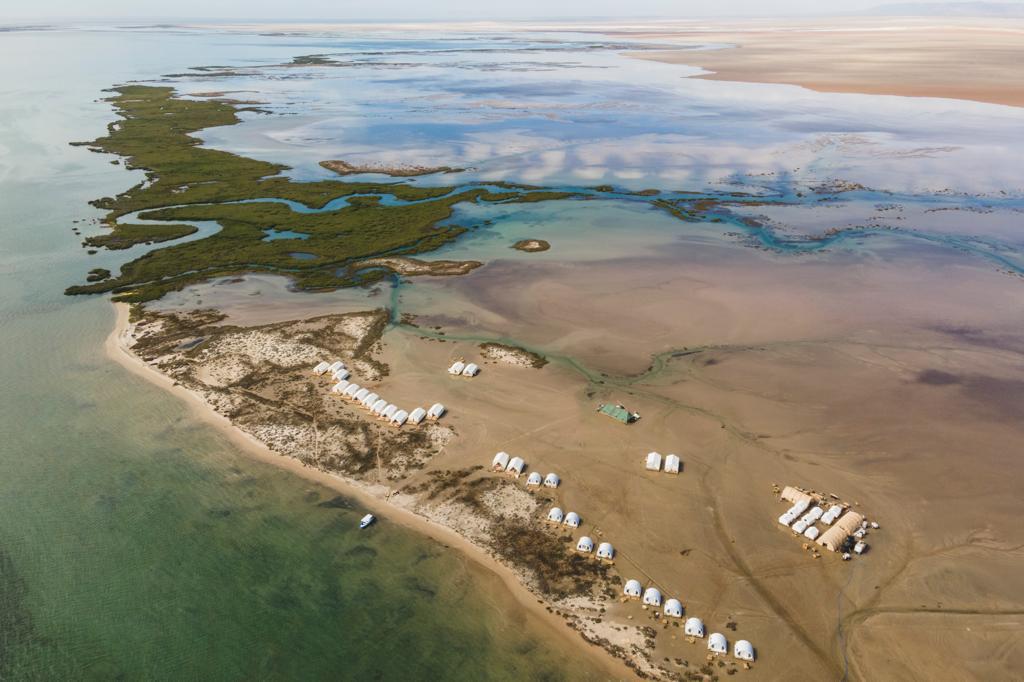 What's Included
All meals, soft drinks, and snacks during the workshop.
All permits and park fees.
Internal flights during the workshop.
All transportation during the workshop.
English-speaking local guide throughout the workshop.
Photography guidance, image reviews, and instruction from Kevin Lisota.
What's Not Included
Travel to and from San Jose del Cabo (SJD), Mexico.
Passport and visa fees.
Any meals or accommodations before or after the workshop dates.
Items of a personal nature.
Alcoholic beverages.
Medical Evacuation Insurance (required).
Travel Medical and Trip Cancellation Insurance (optional but recommended)
Gratuities for local guides and staff.